A group of students from Khanapara Veterinary College who went for an excursion to Tamil Nadu has accused the Railway Police Personnel of alleged harassment while they were returning to Guwahati from Perambur in Tamil Nadu.
Khanapara Veterinary College Students alleged harassment by Tamil Nadu RPF
As per reports from G Plus, one of the students said, they were waiting for the Bangalore-Guwahati express which was scheduled to leave at 5:30 am on October 13. The student also said they had 83 confirmed tickets with them.
The student added, as soon as the train arrived, the students along with the teachers tried to get in but there was a lot of chaos, some of the students managed to get in while almost 30 girls and two teachers waited for their turn to get in hassle-free. In such a heated moment, somebody pulled the chain which the students were unaware of.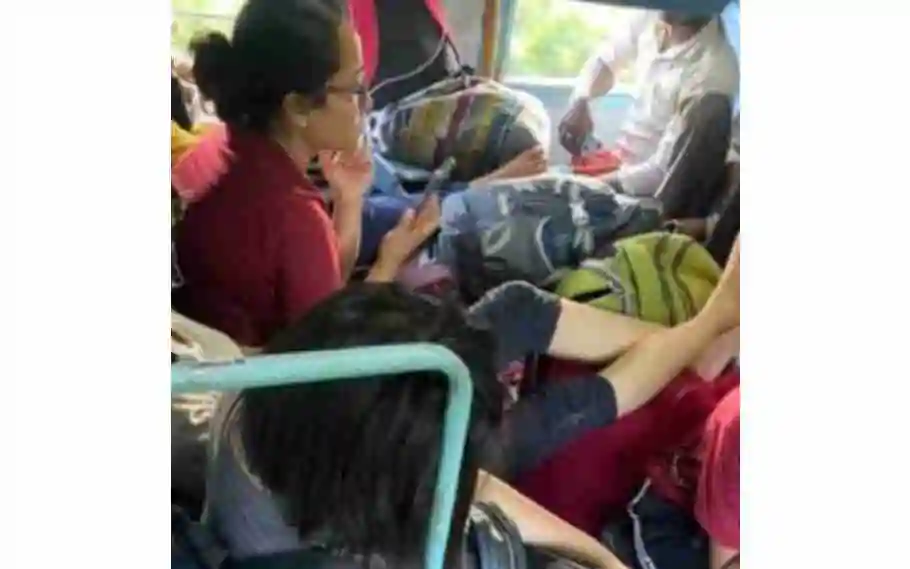 Thereafter, the railway officials rushed to the spot and the student claimed that their confirmed tickets were snatched from the teachers by the officials. The group of students and the teachers were then detained from boarding the train. Later, the RPF personnel realised their mistake and arranged a bogie in the next train which was going to Kharagpur.
Reportedly, the bogie had only 27 seats. The group of 83 students somehow travelled through the entire journey to Kharagpur. Many of the girl students were tired but despite having confirmed tickets no assistance was provided by the RPF personnel.
Upon receiving complaints, the Chief Public Relations Officer of NRF arranged for reserved seats for the students from Howrah to Guwahati for October 14.
Also Read: Woman assaulted in Guwahati, 2 arrested