Joymala Mistreated Again: Joymala, an elephant from Assam which was allegedly mistreated at a temple in Tamil Nadu, is in the headlines again with an animal rights activist group, PETA claiming on November 15. However, the charge was denied by a senior official of the Tamil Nadu government.
Joymala Mistreated Again
In this regard, People for the Ethical Treatment of Animals (PETA) India claimed that a video of Joymala released by the Tamil Nadu government in September showing the female elephant enjoying outdoor access and walking unchained was not true.
PETA India's campaigns manager Radhika Suryavanshi said during a press conference in Guwahati, "We had been periodically monitoring Joymala's daily routine between October 20 to November 13 and have found that she is back in chains on a concrete floor inside a shed. The pool where she was shown to be enjoying has no water now and she is still in solitary confinement."
Meanwhile, J Kumaragurubaran, Commissioner, Hindu Religious and Charitable Endowments department, Tamil Nadu said, "She is bathing and has been given a good mahout. We have already put out photos and videos of the elephant recently on our Twitter site. The Government of India had acknowledged it."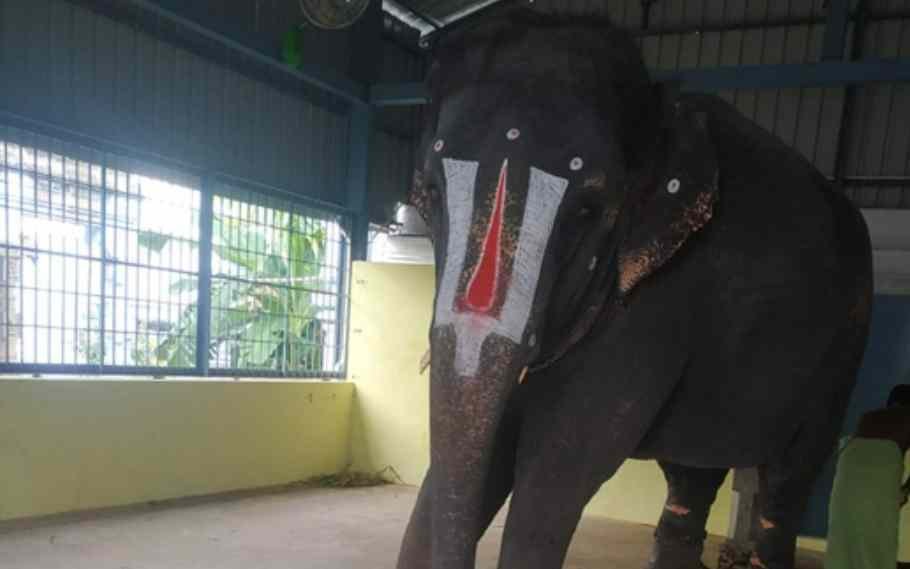 Also Read:ASSAM GOVERNMENT INKS MOU WITH IIM BANGALORE; HERE'S WHY