Jharkhand reports its first case of H3N2 influenza

Jharkhand reported its first case of H3N2 influenza virus on Saturday, as well as five new COVID-19 cases, according to a health department official. The patient is a 68-year-old woman who was admitted to Tata Main Hospital in Jamshedpur with cold and fever symptoms on Thursday. The woman tested positive for the H3N2 influenza virus on Saturday.
India has been on alert due to the increased risk of an H3N2 influenza virus outbreak, with at least 451 cases reported in the country between January 2 and March 5. Nine people have died from the this influenza virus across the country, with the most recent death being that of a 73-year-old man in Pune, Maharashtra, on Friday.
On Sunday, India saw a single-day rise of over 1,000 fresh COVID-19 cases, bringing the total number of active cases to 5,915, according to the Union health ministry. The country reported 1,071 new cases in a span of 24 hours, while the death toll rose to 5,30,802 with three new fatalities, one each in Rajasthan and Maharashtra, and one in Kerala.
Gurugram reports 2 new cases of H3N2
The state of Gurugram reported two new cases of this influenza virus on Saturday, following the diagnosis of a four-year-old child on Friday. A 55-year-old woman and an 11-month-old baby girl tested positive for the virus, and the health department reported that the woman has been discharged from the hospital and is in home isolation, while the infant is being treated in a medical college in Rohtak. The health department is tracing the people who came in contact with the infected patients, and their samples have been taken, and they have been instructed to remain in isolation.
The Union Health Ministry has written to states and Union Territories, instructing them to follow operational guidelines for integrated surveillance of respiratory pathogens presenting as cases of influenza-like illness or severe acute respiratory infection, in light of the increased cases of this influenza virus.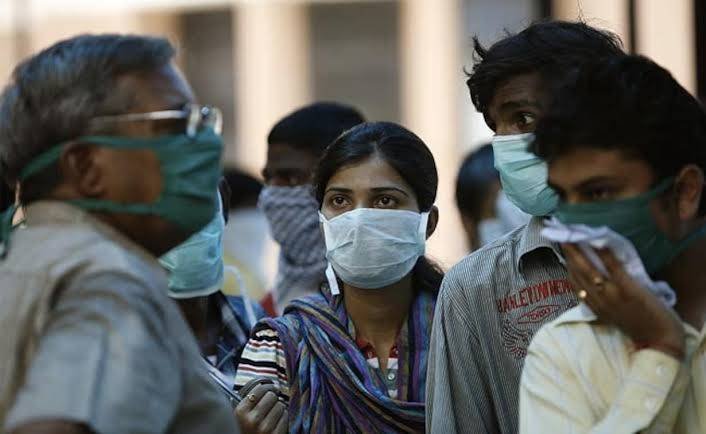 Maharashtra government asks hospitals to be on alert for H3N2
The Maharashtra government has asked all hospitals in the state to be on alert following the rising number of this influenza cases. Tanaji Sawant, the Health Minister of Maharashtra, addressed the media after a meeting of the Health Department in the presence of the Chief Minister and the Deputy Chief Minister, stating that "H3N2 virus is spreading in the state, but there is no need to worry. People must not go in crowded areas, wear masks, and maintain social distancing. H3N2 and COVID cases are on the rise again in the state." So far, Maharashtra has reported 352 cases of H3N2 influenza under treatment in different hospitals.
Other states, including Uttar Pradesh and Karnataka, have also issued advisories and guidelines to take precautions against the H3N2 influenza virus. Karnataka Health Minister K Sudhakar said there is no need to panic regarding Influenza A H3N2 variant virus infection in the state, and people need to take precautions.
Meanwhile, daily COVID-19 cases in India crossed 800 after over four months, according to Union health ministry data on Saturday. The increase in cases has been attributed to the rapidly spreading XBB.1 descendant, XBB.1.16. At least 76 samples of the COVID-19's XBB.1.16 variant have been found in India so far, according to INSACOG data. The variant has been found across Karnataka, Maharashtra, Puducherry, Delhi, Telangana, Gujarat, and Himachal Pradesh.
ARMY CHEETAH HELICOPTER CRASHES IN ARUNACHAL PRADESH KILLING 2 ARMY PILOTS; 3RD CRASH IN 5 MONTHS IN ARUNACHAL