Issei Sagawa: You must have heard about lives of people with bizarre recitals added to their stories. However, some of them are so much unearthly and inhuman that a person would definitely take a moment to soak in the things after listening to them.
Issei Sagawa: The Psycho Cannibal
Such is the story of Issei Sagawa, the Kobe Cannibal who ate one of his friends. Yes, that's right. The story that we are going to present to you today is about a celebrity turned criminal who brutally killed his friend Renee Hartevelt and ate her remains. But before you read about the incident let us give you a little sneak peak into Sagawa's early life.
Early life:
Issei Sagawa popularly known as Pang or The Kobe Cannibal was born on April 26, 1949 to filthy rich parents. As sources say, Sagawa was born prematurely and his body size was so small that he could fit in the palm of his father's hand. He was diagnosed with a number of serious health issues that included enteritis, a disease that affects the intestines.
Sagawa's brittle health and introverted personality led to him develop a strong interest in literature. He attended schools in Kamakura, Kanagawa Prefecture and this was the time when for the first time he experienced cannibalistic desires after seeing a male's thigh.
First crime:
Cut to age 24, Sagawa followed a tall German woman to her home where he broke into her apartment while the victim was asleep. Sagawa's intention was to cannibalize her by slicing off part of her buttocks and sneaking away with a small part of her flesh, but she awoke and, Sagawa claims, pushed him to the ground. Sagawa was captured by police and charged with attempted rape, and did not confess his true intentions to authorities.
However, as it is already known that money takes over everything, the charges of attempted rape over Sagawa were dropped eventually when his father paid a settlement to the victim.
Murder of Renée Hartevelt:
Born in 1955, Renée Hartevelt was a Dutch student of French literature at Sorbonne, Paris.
Renée would regularly visit his apartment to give him German lessons. However, as Sagawa was already sick on his mind, he bought a rifle with an intention of murdering Renee and cannibalising her body.
It was during the late hours of June 11, 1981 when the victim visited his apartment to have dinner. Sagawa groped her from the behind as she was reading poetry and shot her in the neck.
It then followed to a truly horrific incident that included few days of violence, raping Renee's dead body before eating parts of her flesh.
While interrogating with the Police he said, "I thought about calling an ambulance, but then I thought, 'Hang on, don't be stupid'.
"You've been dreaming about this for 32 years and now it's actually happening!'"
Despite all these, the culprit got nothing he deserved but fame and more fame.
In between the years 1986 and 1997, Sagawa was frequently invited to be a guest speaker and commentator. In 1992, Sagawa appeared in Hisayasu Sato's exploitation film Uwakizuma: Chijokuzeme (Unfaithful Wife: Shameful Torture) as a sado-sexual voyeur. Moreover, he has wrote books about the murder he committed, as well as Shonen A, a book on the 1997 Kobe child murders. 
His fame doesn't end here. Even after commiting such unbelievable crimes, Sagawa got the chance to write restaurant reviews for the Japanese magazine Spa.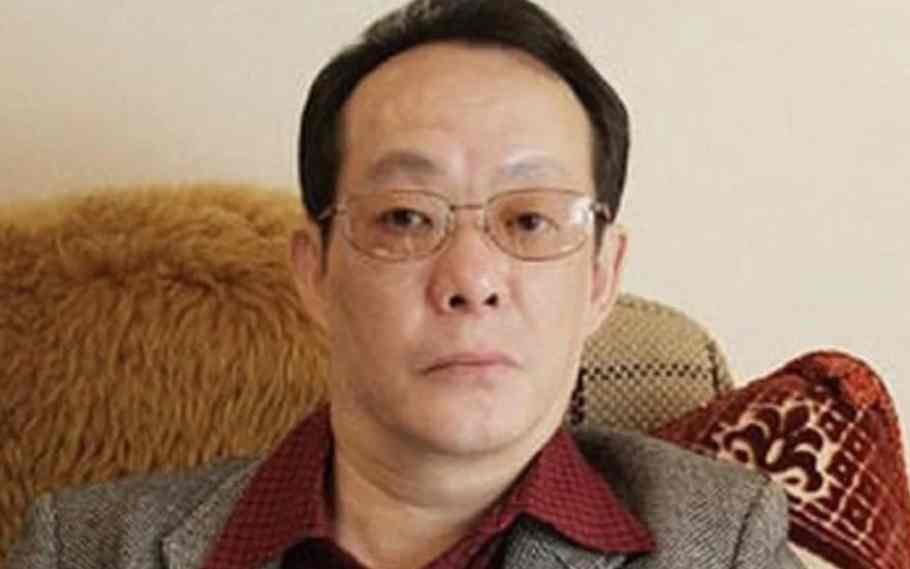 All these success faded away when Sagawa got to struggle to find publishers for his writing and was left unemployed. Sagawa was nearly accepted by a French language school because the manager was impressed by his courage in using his real name, but employees protested and he was rejected for the post.
Many documentaries and movies have been made over the psycho killer. In 1986, a short film was released by Olivier Smolders which was titled 'Adoration' based on Sagawa's life story.
Further, his crimes, and his later career as an actor, were discussed in the 2015 documentary Fear Itself by filmmaker Charlie Lyne.
Also Read: Underrated horror movies with the most spine chilling story lines