Tired of the scorching heat? Bored of your usual routine? You must be looking for a place with scenic view and soul easing bliss. If yes, then the hill stations in Northeast is the answer for all the above questions.
Best hill stations in Northeast that you must visit
The North-eastern region of India is bestowed with picturesque locale and inexorable culture and places tucked up with breathtaking beauty. The tropical beauty can be said to be a place with a paradise of tranquility.
Here we bring to you 5 most visited hill stations in Northeast India.
Here are the 5 most visited hill stations in Northeast India –
Shillong: The region which is accessible from all directions to people who wish to visit. Nestled in the centre of state, Shillong is the capital of Meghalaya. This beautiful city lies about 103 kms from Guwahati.
Some of the most visited place of this region are:
Nohkalikai Falls: It is the plunge waterfall in India with a height of 340 meters. Nohkalikai Falls are fed by the rainwater collected on the summit of a comparatively small plateau and decrease in power during the dry season, from December to February. There is a plunge pool with water of an unusual shade of green below the Falls.
Elephant Falls: It lies around 12 km on the outskirts of the city, the mountain stream descends through three successive falls set in dells of fern covered rocks.
Umiam Lake: Umiam Lake is a mesmerizing man-made reservoir surrounded by East Khasi Hills. It is famous for boating and water sports along with a stunning sunset view. The lake was formed after a dam was constructed to generate hydroelectric power.
2. Gangtok, sikkim: Sikkim is completely a hill destination. However, it does boast of some surreal valleys. Adorned by the mighty Himalayan mountain chains, gurgling rivers, scintillating lakes, breathtaking waterfalls and dreamlike forests and meadows, the hill stations in Sikkim are everything you need for the best holiday of your lifetime.
Sikkim offers travellers to relish the abundance of nature's beauty, the unparalleled sights, and the warmth of humble culture. Sikkim's major hill stations are Pelling, Ravangla, Lachen, Yuksom, Namchi and Singhik. The northern hill places for holiday in Sikkim like Lachen, Lachung, and Mangan boast of unforgettable times gazing at the mighty Mt. Kachenjunga and admiring the beautiful Valley of Flowers at Yumthang.
3. Tawang, Arunachal Pradesh: Located in the Northwestern part of Arunachal Pradesh at an elevation of 10,000 feet above sea level, the Tawang Hill Station has much to offer any tourist who stops by here.
This hill station has a rich and vibrant culture and breathtaking natural beauty which is difficult to find anywhere else. Blessed with mountains, gorges, passes and majestic water bodies, this area is deeply religiously significant to the Buddhists, due to the presence of Tawang monastery, the second largest monastery in the world.
4. Diphu, Assam: It is a small picturesque town which is a popular picnic spot for people from nearby regions. Other than being a pleasant and quiet getaway, Diphu has a lot of popular regions in and around attracting tourists.
One can take trips to Singhason, Kohora, Khanduli and a number of such places. These areas will let you enjoy trekking, horse riding, bird watching etc. Being in Diphu one can visit religious sites such as the Iskon temple, Shiva Mandir and Deopani Durga mandir.
Diphu is, as a whole, considered as a mini hill station as the town is situated on a hill at an elevation of about 186 m above sea level.
5. Mokokchung, Nagaland: Travel in Nagaland is incomplete without a visit to Mokokchung. Largely populated by the Ao tribe, Mokokchung is also the third largest urban centre of Nagaland after Dimapur and Kohima. The place holds cultural significance in the state.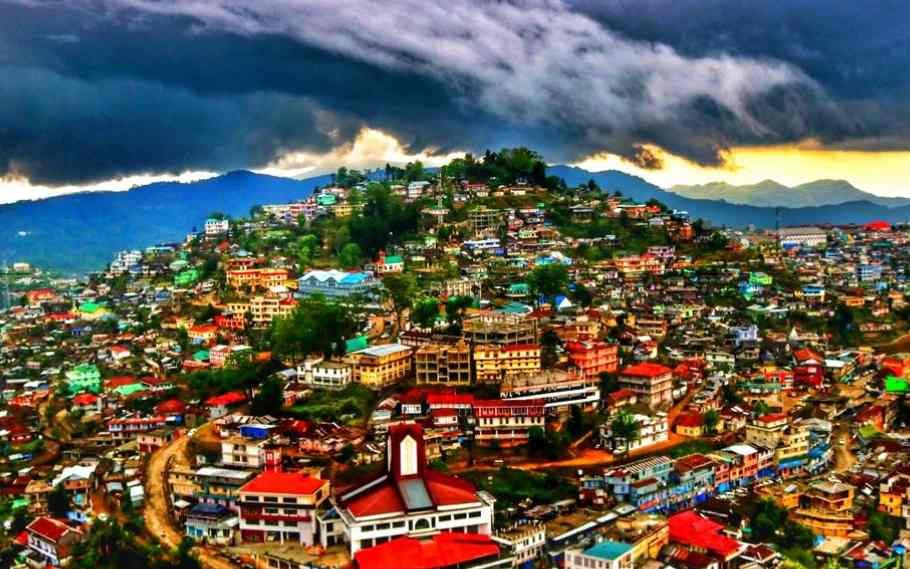 The popular tourist spots in the region include the District Museum, the Town main park, (located just above the Town Center), Unman village (which is regarded as the oldest and largest) and the Ao village.
These are few of the perfect places, if one is in search of bliss in solitude
Also Read : 3 USA Presidents won the Grammy Award; Read to know more