The District Transport Offices issues a notice for Guwahati city bus fare hike. The minimum fare stands at Rs. 10 and Maximum fare stands at Rs. 30.
Guwahati City Bus fare hike
As per the new fare, passergers travelling upto 5 km will be charged Rs.10, for 5-9km Rs 15, 9-13 km Rs 18, 13-17km is Rs. 22, 17-21 km is Rs. 26 and 21-25 km is Rs. 30.
Additionally, if a passenger travels more than 25 km the charge will increase by Rs. 1 per km.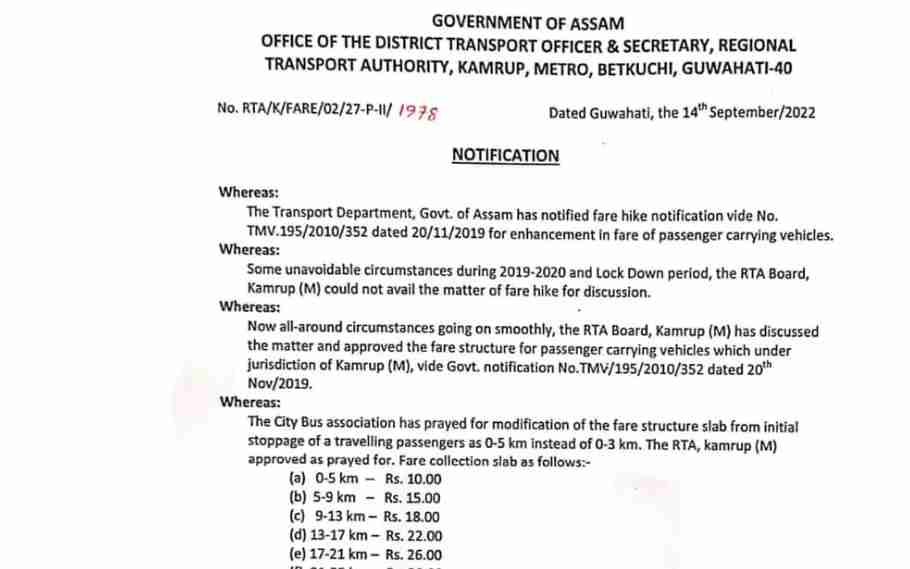 After the Covi-19 pandemic the prices of basic commodities have been increasing. Before the pandemic, the buses charged a minimum bus fare of Rs. 7.
Also Read: Assam man kills wife and daughter, Arrested