The Assamese short film, Grahjya to Embrace was officially premiered at the Jyoti Chitraban Film Studio, Kahilipara on December 30, 2022. The screening of the short film began at 5:30 pm.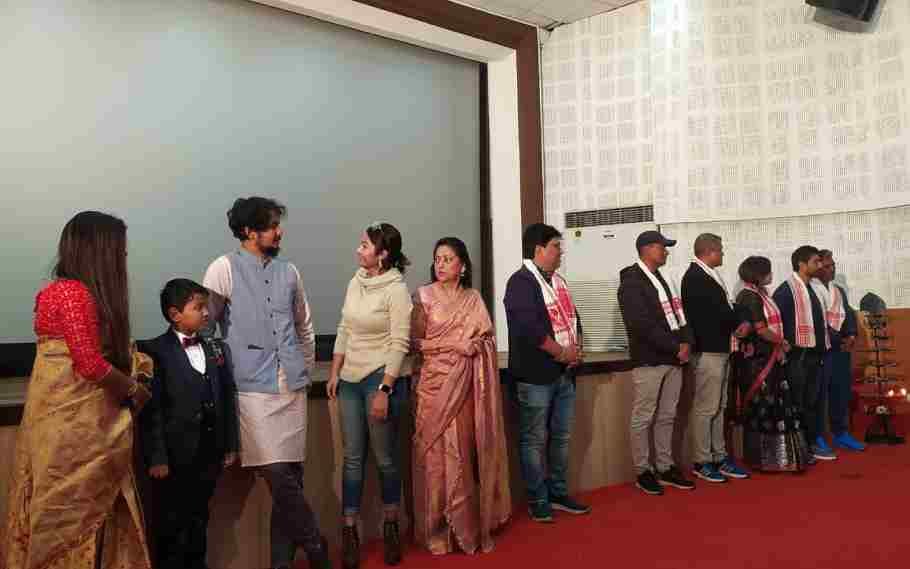 Grahjya to Embrace Premiered At Jyoti Chitraban
The short film features Arghadeep Barua, Aichenfa Boruah, Mridula Baruah, Arun Nath, and so forth. It is directed and produced by Tridip Kakoty. It won more than 90 national and international awards. 
 
Tridip Kakoty addressed the audience with a short speech about Grahjya, followed by a few other guests. The audience was greatly touched by the film's profound social message concerning the LGBTQ population.
Many dignitaries including Satona Das, Kapil Bora attended the screening. The ending of Grahjya left people with numerous interpretations. The audience liked the thing that there wasn't any direct conclusion in Grahjya. 

The audience was given tea and refreshments following the screening. Furthermore, the cast interacted with the press and did interviews.
Also Read:ASSAMESE AUDIO ALBUM 'NISHIGANDHA' RELEASED AT GUWAHATI PRESS CLUB