Ganesh Chaturthi 2022: Indian cinema has its own charm for creating any trend in society whether it is fashion trend or even in worshipping God.
Now, when the ten days long Ganesha festival is on full swing to go, various Film-star inspired Ganesha idol looks are surfing online.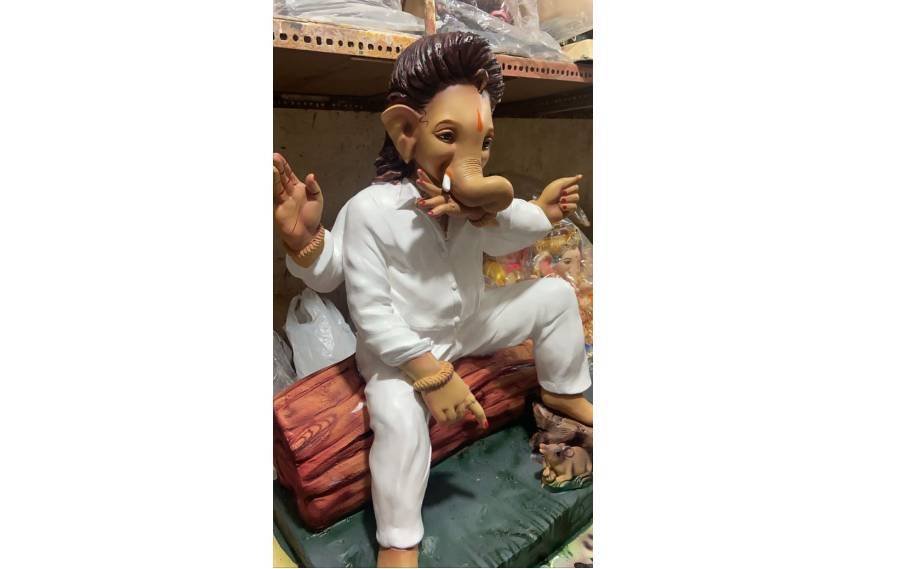 Ganesh Chaturthi Idol
After Ram Charan's 'RRR' inspired lord Ganesha idol, Telegu star Allu Arjun's Pushparaj look from the movie 'Pushpa: The Rise' also joined the ranks of inspiration for idols.
In the recent viral pictures and video of the deity can be seen sitting in a white kurta-pyjama similar to how Arjun wore in the film. The idol also performed Pushpa's signature hand gesture from the film.
Netizens are divided into two parts, one is praising the idol looks and called it 'Tollywood Supremacy' and another group found it insulting as God's idols should be the way as they are represented in religious books.
Also Read: The Story behind the celebration of Ganesh Chaturthi; Read to find out about Puja Tithis and Mauharats