Date spots in Guwahati; The city is not only home to the Northeast's extraordinary natural wonders, but also some of the most stylish restaurants for young people. It's a tiny city but has the unfadable charm that makes it one of the most celebrated honeymoon destinations in Northeast India. Here's a list of date spots in Guwahati for couples where they can spend a beautiful evening together.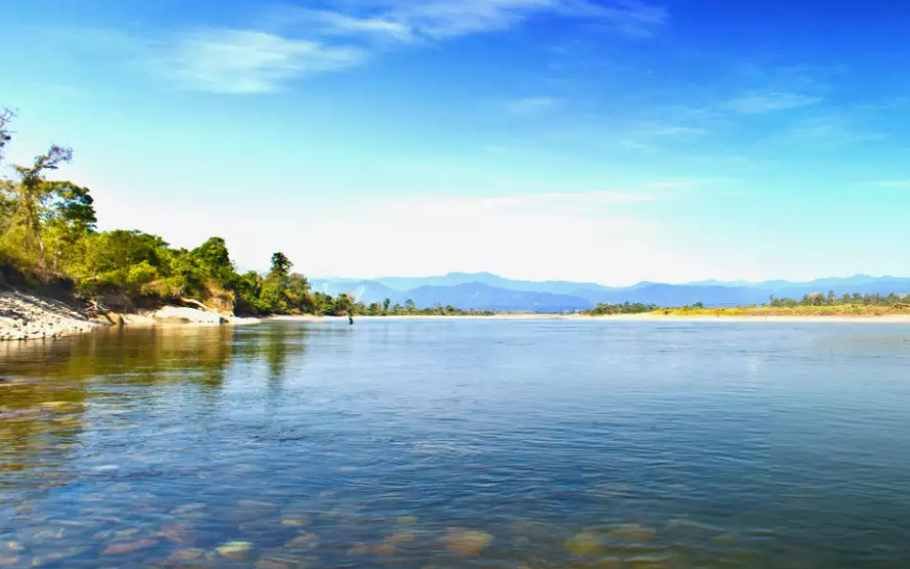 Date Spots in Guwahati
Whether you're a couple who loves drinking and partying together or a couple who enjoys spending time in silence by a lake, there's something for everyone here. Here are some of amazing date spots in Guwahati for you –
A small river island in the middle of Brahmaputra accessed by a ferry, Umananda is among the most scenic and romantic places in Guwahati for couples to visit. The island matches the shape of a peacock, hence popularly known as Peacock Island. Couples can also visit the little Umananda temple on the island and spot the endangered Gee's golden langurs.
Also known as Nilachal Hills, Kamakhya Hills is one of the most gorgeous places to visit in Guwahati for couples. This place is a perfectly serene and stunning dwelling, spouting peace and positivity. While you're there you can visit the holy temple of Kamakhya and climb up the hill for some spectacular views of the valleys.
Digholi Pukhuri is a man-made lake at the heart of Guwahati city. This is one of the most romantic places in Guwahati city, and the landscaped bank and adorned gardens make it look even more attractive for couples. Couples can go for a short and romantic boat ride on the lake.
Nehru Park is one of the most sought-after romantic places in Guwahati for couples to experience pure bliss. It is a large luxuriant public park festoon with 45 concrete figurines, a rock garden, and an open-air theatre. Couples usually like to take a romantic stroll around the harmonious fountain in the park.
Isle Natura is the coolest date spots in Guwahati. You'll certainly like the beachside restaurant for its nicest location, beautiful decor, and outdoor sitting area. Couples can have a romantic dinner at the beach amidst the astonishing views.
Located in the northern part of the city, Ferry Ghat is among the calm date spots in Guwahati for couples. This serene and scenic place by River Brahmaputra is popular for romantic evening strolls. Couples can also take a romantic boat ride from the ghat to Peacock Island.
Kalashetra is a cultural institution in Guwahati. This remarkable place represents art and culture and showcases the local culture of Assam as well as other Northeastern states. The premises include a cultural museum, library, children's park, open-air theatre, places of worship and eateries. Being Northeast India's largest cultural gathering, it is one of the famous tourist spots in Guwahati.
Ts a freshwater lake is located at a distance of 18 km from Guwahati in the Kamrup district of Assam. Spread across an area of 40 sq km, this lake was declared a bird sanctuary in the year 1989. There is a vast variety of flora and fauna residing in this place which makes this place one of the best romantic places to visit in Guwahati. This lake is home to around 19000 different kinds of rare and endangered birds which can be easily spotted while here.
Also Read : Best Couple-friendly stay in Guwahati