In a strange turn of events, a pair of Grandpa shorts was sold for a whopping Rs. 15,450 by a fashion brand. The shorts is similar to what you might have seen your grandpa or your dad wearing casually at home.
Grandpa Shorts sold for Rs 15k
The incident sparked widespread criticism and had netizens fuming for the overpriced clothing item.
A tweet has gone viral on the internet that reads, "Why is this pattapatti trouser 15k?" The price of the clothing item left netizens in disbelief.
A twitter user, @vettichennaiguy shared a screenshot of the clothing items listed by a fashion brand called Kobe. Not only the grandpa shorts but another item caught everyone's attention. The image shared by the Tweeter user shows a checkered print outfit that was sold for Rs. 11,450.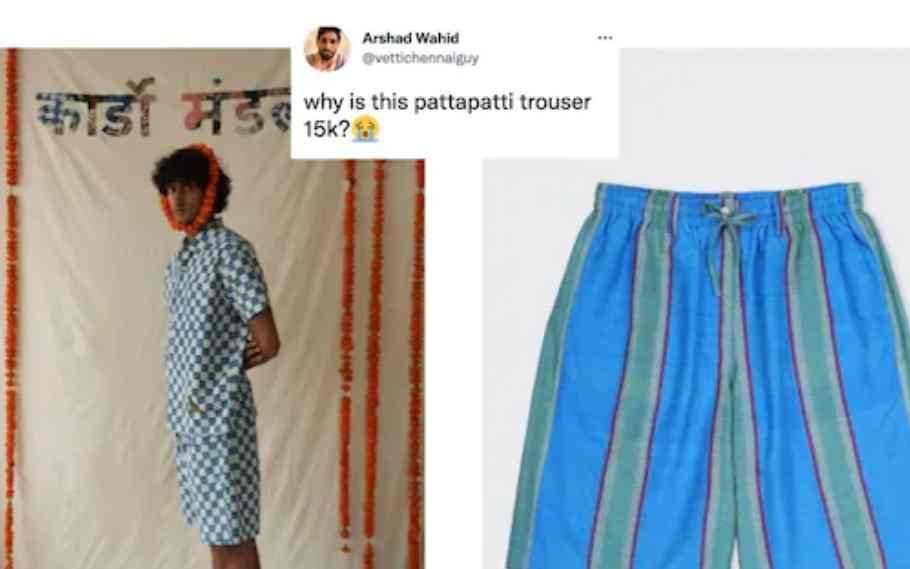 The Tweet garnered a lot of likes and comments. One of the user commented, "Do sane people buy this?" Another user commented "Artisinal. Eco-Friendly. Hand woven. Hand stitched."
Also Read : Salman Khan gets firearm license after receiving death threats