Mall in Guwahati selling expired products in less price

In a world where consumers must always remain vigilant, a shocking video has emerged on social media, exposing potential deception at a popular store in Guwahati, Assam. The video was shared by a concerned resident of Guwahati on his Facebook handle, sparking widespread outrage and calls for action.
The video captured an eye-opening scene at the Smart Reliance store in Jayanagar, Guwahati. The footage revealed Wingreens Farms Veg Mayo being sold at an unbelievably discounted price of only Rs. 40. But what raised alarm bells was the revelation that the crucial details, including the Manufacturing Date (Mfg. Date) and Maximum Retail Price (MRP), had been suspiciously wiped off the product packaging.
Upon closer inspection, it was apparent that expired goods were being offloaded onto unsuspecting consumers, under the guise of tempting discounts. What's even more concerning is the alleged claim that these expired items were sourced from another state and then sold to consumers in Assam, raising questions about the integrity of the store's practices.
The moment this distressing revelation hit social media, it spread like wildfire, garnering immense attention from netizens who were justifiably furious. The video quickly amassed numerous likes, shares, and comments, with consumers expressing their anger and demanding accountability from the store and its management.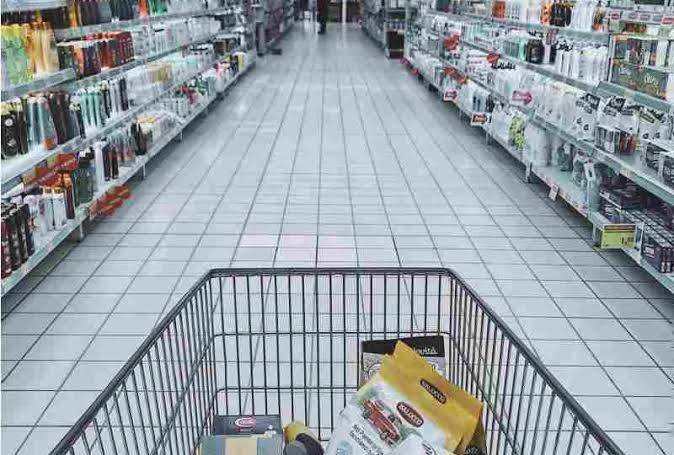 Beware of Expiry Dates: Consumer Awareness Crucial in Ensuring Food Safety
When it comes to grocery shopping, enticing offers and discounts often lead consumers to buy more than they need. However, shoppers need to be alert when purchasing food products under 'buy one, get one free' deals or substantial discounts, as they might be nearing their expiry date or may not be fit for consumption at all. Last year, the State food safety department seized and destroyed two tonnes of expired food items from various stores in the city, raising concerns about food safety practices in the market.
Consumer associations point out that while some shop owners claim it is legal to sell products that will expire in a fortnight, such practices can pose risks to consumers' health. According to the Food Safety and Standards Act, 2006, sellers are held responsible if they sell any food article after its expiry date or handle and keep it in unhygienic conditions. Food products should display the manufacturing date and 'best before' date on their packaging, while perishable items like bread and milk must mention the use-by date. Expiry dates are primarily found on infant food products.
Selling products beyond their expiry dates is illegal and punishable by law, with fines of up to Rs. 5 lakh under the Food Safety Act. Consumers can play a crucial role in ensuring food safety by being aware of their rights and responsibilities. If they come across expired products on store shelves, they can alert the food safety officer in their respective zones. Additionally, consumers should refrain from buying such items, as this would discourage shopkeepers from stocking expired products in the first place.
Shopkeepers must also take proactive measures to ensure food safety. Properly trained shop staff should promptly remove products that have crossed their expiry dates from the shelves to prevent unwitting sales. However, the responsibility for food safety ultimately lies with both the consumers and the sellers. While shopkeepers must adhere to food safety regulations and maintain the highest standards, consumers must stay informed about their rights and make informed choices while shopping for groceries.
In conclusion, food safety is of paramount importance to ensure the health and well-being of consumers. Awareness about expiry dates, proper handling of products, and adherence to food safety guidelines are essential for both shopkeepers and consumers. By working together, they can create a safe and healthy shopping environment, free from the risks associated with consuming expired or unfit food products.
FLOOD VISIT GONE WRONG: "WHY DID YOU COME NOW?" ASKS WOMAN WHILE SLAPPING JJP MLA WHO WENT TO INSPECT FLOOD-HIT VILLAGE IN KAITHAL; VIDEO GOES VIRAL