On March 25th at 8:30 PM, billions of people around the world participated in Earth Hour, an initiative introduced by the World Wide Fund for Nature (WWF) in Australia in 2007 to raise awareness about climate change. During this hour, individuals, businesses, and organizations switch off all lights and electrical appliances for an hour to show that they can make a difference when they work together.
It began in Sydney, Australia in 2007, where over two million residents and 2,000 businesses turned off their lights. Since then, this initiative has grown exponentially, with more than 188 countries, including India and territories, participating in recent years. In 2019, over two billion photos were shared on social media platforms, demonstrating the widespread support for the cause.
Beginning in 2007 as a small grassroots movement in Sydney, Australia, Earth Hour has grown over the last 16 years to become a global phenomenon. More than just switching off lights, it is about rebuilding connections and local and global communities coming together to show they care about the future of the planet. Every year, hundreds of millions of people, famous landmarks, local businesses, and community groups across the world take part in this events and activities. In 2020, the event went fully digital for the first time in the UK, with people connecting online to join digital events and live streams during the hour.
The Purpose
Earth Hour aims to encourage people worldwide to take action against climate change by promoting the importance of sustainable living. The campaign highlights the collective impact of individual actions, demonstrating that small changes can make a significant difference in reducing carbon emissions and protecting the environment.
Global Support to raise awareness
Individuals worldwide have supported Earth Hour since its inception, but the initiative has also gained the support of celebrities, politicians, and world leaders. Singer Ellie Goulding, tennis star Andy Murray, and ex-Beatle Paul McCartney are among the celebrities who have publicly shown their support for Earth Hour. Famous landmarks such as the Eiffel Tower in Paris, the Empire State Building in New York, and the Pyramids in Egypt have also participated in the event by switching off their lights.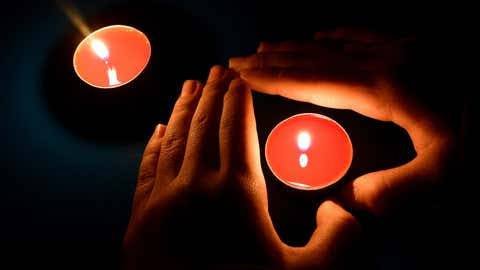 Earth Hour in India
In India, Earth Hour is gaining increasing support every year, with millions of people participating in the initiative. In 2021, over 50 Indian cities, including Delhi, Mumbai, and Bangalore, participated in Earth Hour, with people switching off their lights for an hour.
The WWF India team launched an online campaign to encourage people to participate in Earth Hour, highlighting the need for urgent action to combat climate change. The campaign emphasized the collective impact of individual actions and the role of sustainable living in mitigating climate change.
Earth Hour serves as a reminder that individuals and communities have the power to make a difference in the fight against climate change. While the pandemic has brought significant challenges to the world, it has also highlighted the importance of collective action in addressing global issues. As the world moves towards a more sustainable future, initiatives like Earth Hour provide hope and inspiration for individuals to take action and make a positive impact on the environment.
Earth Hour is a global initiative that aims to raise awareness about climate change by promoting sustainable living. The event has gained immense popularity worldwide, with billions of people participating in the initiative. Earth Hour serves as a reminder that small actions can make a significant difference in protecting the environment, and that collective action is necessary to combat climate change. The event provides a platform for people to come together and inspire change, creating a sustainable future for generations to come.
Parul University sets new record with 45 students qualifying in GATE 2023 exam, including one in top 20 ranks