The Tripura Congress has demanded that Chief Minister Biplab Kumar Deb resign due to a deterioration in the law and order situation in the state.
"A total lawlessness is sweeping the state as murder, rapes, and rioting has become a daily routine in the BJP ruled state," Congress leader and former minister Sudip Roy Barman told reporters on Friday in Agartala.
According to him, the state has seen 23 killings in the last four months, while rape cases have increased from 127 in 2020 to 137 in 2021.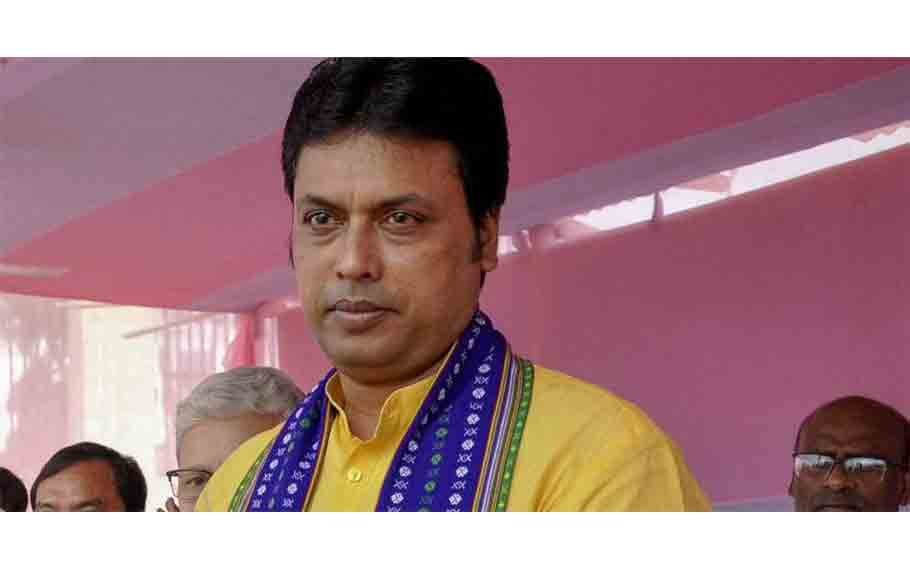 "No one is secure under the Biplab Kumar Deb government"
"No one is secure under the Biplab Kumar Deb government, since a doctor was assaulted at work, and goons assaulted a former minister's personal security officer and driver," Roy Barman claimed.
In the last few days, three members of a family were slain in a hamlet in Dhalai district's Kamalpur sub-division, and one tribal girl was raped and murdered in Labancherra village in Dhalai district, according to the former minister.
"The people of the state have not seen the DGP or top police personnel visit crime scenes to rebuild people's trust," he remarked.
"When the state is on fire, the chief minister keeps himself occupied by visiting events outside of the state." "The TPCC resolved in a meeting on Thursday night to seek the resignation of chief ministers for failing to preserve people's lives and property," added the Congress leader.
The AICC secretary Szarita Litphlang and the TPCC president also criticized the Biplab Kumar Deb government for "losing the people's faith" by spreading terror across the state.
Also Read: 1 DOCTOR VICIOUSLY BEATEN BY CROWD OF LOCALS IN DHALAI; TRIPURA