Balenciaga trash pouch is currently wearing the crown for the most bizarre fashion item at present. The luxury fashion brand is offering a "Trash Pouch" for a hefty price of $1,790 (Rs. 1.4 lakh).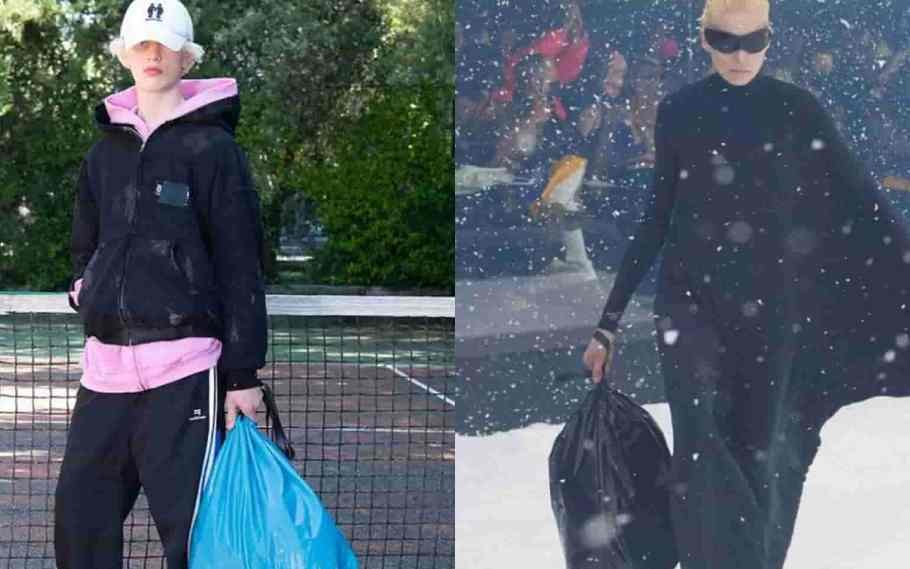 Balenciaga Trash Pouch inspired by a 'garbage bag'
Making everyone's head spin with the product, the fashion brand features a baffling design inspired by a 'garbage bag'.
The pouch is available in three different colours – Black, Blue and White.
The bag was first introduced in their Winter 2022 collection. The bag is made out of calfskin leather, features a subtle logo and is making its way to all stores after debuting in the Fall of 2022.
The creative director of the luxury brand said, "I couldn't miss an opportunity to make the most expensive trash bag in the world, because who doesn't love a fashion scandal?"
Social media users are criticizing the fashion brand's overpriced items.
The previous year, the fashion brand launched a 'destroyed' crewneck jumper for Rs. 1,18,360.
The jumper looks purposely 'destroyed' and worn out. The website claims that the jumper is made of 100 per cent virgin wool.
Also Read : Know about the upcoming Ziro Festival of Music in Arunachal Pradesh