B Tech Chaiwali, Vartika Singh starts up her tea startup in Faridabad to make her dream of a reality. She has always been ambitious in starting up her own business, hence she did not wait for 4 years to finish her degree. Rather she took baby steps and started her tea stall with the name B.Tech. Chaiwali.
Video of B Tech Chaiwali goes viral
A video posted by Swag Se Doctor, Vartika talks about opening her stall near Green Field in Faridabad where she puts up her stall from 5:30 pm to 9 pm.
She sells masala chai for Rs. 20 and regular chai for Rs. 10. Her video has garnered over 56,000 views and many have appreciated her smile and determination.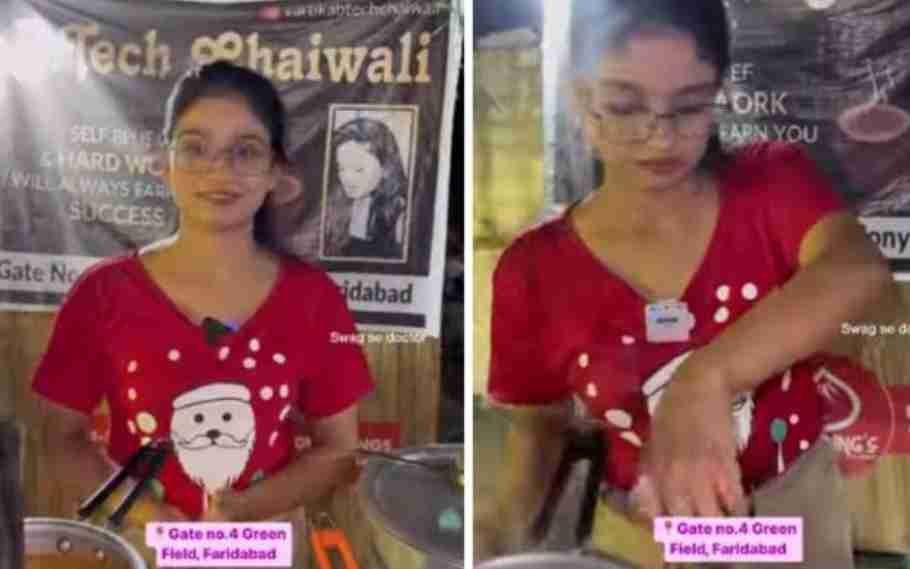 One user commented, "Great respect for this courage. Huge respect for this girl." Another one wrote, "Keep going, in one year you will become a brand."
Also Read: Meghalaya's Joycy Lyngdoh is breaking all stereotypes by becoming the 1st female truck driver