Prime Video Sets Premiere Date for Second Season of 'Aspirants' Worldwide
On October 13, Prime Video announced the global premiere date for the highly anticipated second season of 'Aspirants'. Exclusive to the popular OTT platform, the series is set to captivate audiences worldwide on October 25. The upcoming season promises to continue the enthralling journey of its central characters – Abhilash, Guri, and Sandeep – as they navigate the intricate landscape of life, encompassing love, career, ambition, and dreams, with even higher stakes and a double dose of humor in their second attempt.
Crafted by The Viral Fever (TVF), this engaging drama is brought to life under the skillful direction of Apoorv Singh Karki. Building on the triumph of its predecessor, the series welcomes back the beloved ensemble cast, featuring Naveen Kasturia, Shivankit Singh Parihar, Abhilash Thapliyal, Sunny Hinduja, and Namita Dubey. The show is poised for an exclusive premiere on Prime Video in India and will be accessible across more than 240 countries and territories globally, marking a noteworthy addition to the Prime membership. Prime subscribers in India, at a modest ₹1499 per year, relish not only substantial savings and convenience but also a vast array of entertainment.
Shedding light on the show's unique appeal, Aparna Purohit, Head of India Originals, Amazon Prime Video, stated, "Aspirants is an engaging, yet a relatable coming of age drama that beautifully brings to the fore a nuanced perspective on friendships, love and ambition through its characters and how they discerningly navigate the conflicts of their professional lives amidst the evolving dynamics of their relationships."
"The pursuit of a career in the face of adversity whilst embracing challenges and forging heartwarming bonds lends a great level of authenticity to the show, something that will surely resonate well with a wide spectrum of audiences. Our long-standing collaboration with TVF has dished out a bouquet of award-winning shows. After the resounding success of the prequel, we are excited to exclusively premiere the latest season of Aspirants starting 25 October."
Shreyansh Pandey, Head of TVF Originals, shared his enthusiasm, saying, "We are truly proud of the eclectic slate of content we've created over the years, with Aspirants topping IMDb charts across India with an impressive rating of 9.2! Aspirants is a riveting story of human aspirations, friendships, and the transformative power of ambition and thinking big. Prime Video and TVF have had a robust journey so far and we hope that the latest season of our passion project will add another feather in our cap as creators."
The announcement of the second season's premiere date has ignited a wave of excitement and anticipation among fans, who eagerly await the continuation of the captivating storylines and character journeys that 'Aspirants' has become synonymous with. With its relatable themes and stellar ensemble cast, the series is poised to once again leave an indelible mark on the world of digital entertainment.
Anticipation Builds for 'Aspirants' Season Two
The revelation of 'Aspirants' second season premiere has generated a palpable buzz among both devoted fans and newcomers eager to delve back into the world of Abhilash, Guri, and Sandeep. With its finely woven narrative and endearing characters, the series has garnered critical acclaim and a devoted following. The first season's impressive 9.2 rating on IMDb stands as a testament to its widespread appeal, affirming its status as a standout offering in the digital entertainment landscape.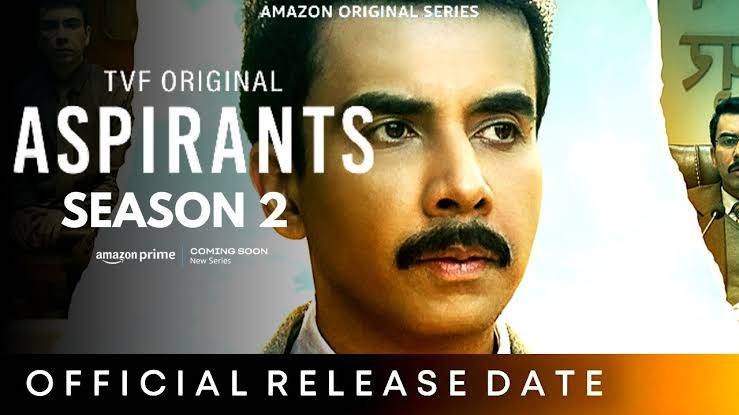 This latest installment promises to delve deeper into the complexities of human aspirations, friendships, and the transformative potential of ambition. As the characters grapple with the challenges of professional life, viewers can expect an authentic portrayal of the tenacity and camaraderie required to navigate the multifaceted journey towards achieving one's dreams. The seamless partnership between Prime Video and TVF has consistently delivered outstanding content, and 'Aspirants' Season Two is poised to continue this tradition of excellence, reaffirming the series' position as a cultural touchstone for audiences across the globe.
MILK TEA IS HARMFUL? STUDY REVEALS LINK BETWEEN YOUR FAVOURITE BEVERAGE CONSUMPTION AND MENTAL HEALTH ISSUES AMONG YOUTH