The Union Government on Tuesday 14th June 2022, approved AGNIPATH Scheme to recruit youth in the Armed Forces. The candidates who will enroll themselves to the scheme will be enrolled under Service Acts for four years.
The scheme will further enable a youthful profile for the Armed Forces. This will help young candidates to enroll themselves in the forces and tune in with the contemporary technological trends. The scheme is also said to bring 'Josh' and 'Jazba' to the young candidates.
Thus, the initiative will help to bring down the average age profile of Indian Armed Forces to 4-5 years significantly.
The Union Government further stated that this new reform policy which has been introduced by the Government to usher in the Human Resource Policy of the three services.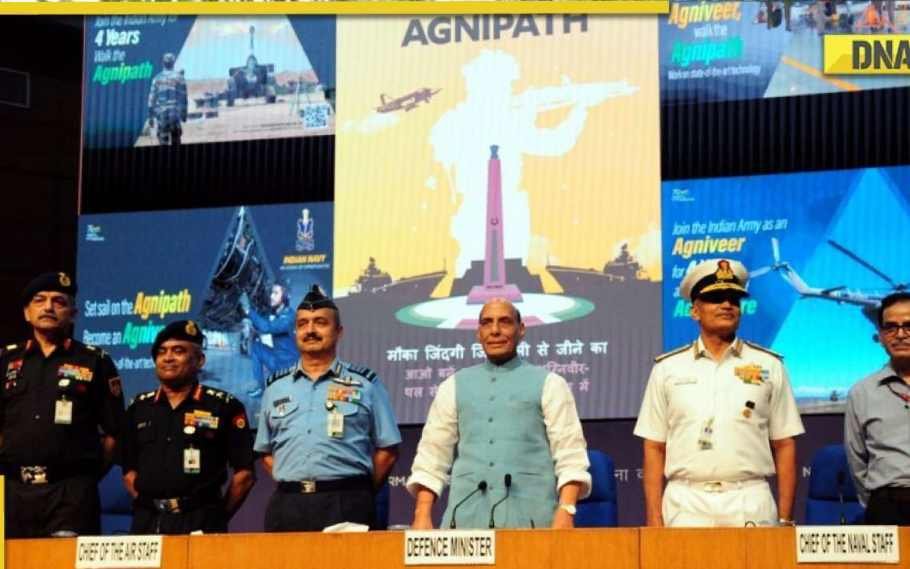 Benefits of AGNIPATH Scheme
The Agniveers from the Agnipath Scheme will be given an attractive package which will include allowances based on Risk and Hardship. On engagement period of four periods, Agniveers will be paid one time Seva Nidhi Package which will in a way comprise their contribution towards acquired interest.
The Seva Nidhi will be exempt from Income Tax. There shall be no entitlement to gratitude and pensionary benefits. Moreover, they will also be provided with Rs 48 lakh of Life Insurance Cover for the duration of engagement.
They will be imparted with various skills and experiences which will further help in infusing the qualities into the nation building process.
Also Read : Tripura: 4 welfare schemes approved in first meeting of new cabinet