Sustainable Vegan Silks: The term 'Silk' has been a topic of luxury for thousands of years till date. The rich fabric represents wealth, purification and sensuality.
However, we cannot overlook the fact that when it comes to fashion, many animals are slaughtered. Likewise, while preparing silk the fibres are produced by silkworms when they spin themselves into a cocoon on their journey to becoming a silkmoth. Hereafter, the soft fibres are reaped from the cocoon in their raw state by being boiled in hot water and are stirred till the cocoon untangled itself.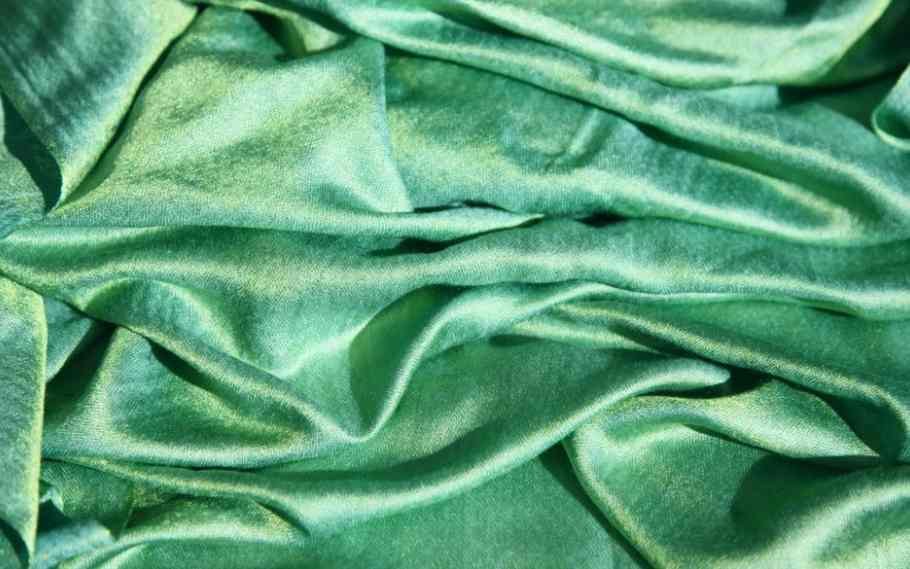 But let us take a moment to think about the sacrifices these little beings get to suffer for our greed. Citing the same there are gracious alternatives which are completely friendly to these beings.
Here we present to you 6 of the best sustainable vegan silks :
Cupro Fabric: Cupro is a material created from cotton waste. It is made up from the very tiny silky cotton fibers which are known as a linter. These stick out of the cottonseed and are too small in size to spin.
Cupro is basically a plant-based substance that is chemically treated to make the resultant fabric. Cupro traces back to the time when it was created in Oberbruch, Germany. Vereinigte Glanzstoff Fabriken AG was the creator of this Artificial Fibre.
Cupro is generally combined with other natural or synthetic fibres. This is followed in order to produce a completed garment or accessory with a variety of features in it. After combining with other types of fabric, cuprammonium rayon is sometimes used to make a variety of blouses, tank tops, t-shirts, sports bras, and other forms of lightweight outfits.
At the present times several mainstream fashion houses are increasingly using this vegan silk alternative in their creations.
Lotus Silk: It is one of the rarest silk in the world. The fabric holds its history in Myanmar (Burma). However it is now also woven by smaller-scale cottage industries in Vietnam.
Lotus silk is considered as one of the most expensive fabrics in the world due to its labour intensive nature of weaving fibres of lotus. It is prepared by using delicate lotus stem fibres.
28-year-old Bijiyashanti Tongbram in India from Thanga Tongbram which is a village located in the Bishnupur district of Manipur makes fibers from lotus stem gathered from the Loktak Lake, then spins this yarn into scarves, stoles, neckties & other apparels.
It is to be noted that the lotus silk was first used to weave monastic robes as an offering to Buddha images or Buddhist monks. However, these are now used for preparing a variety of clothing types, including scarves and hats.
Artificial Silk: Artificial silk or artificial is a saree that is made from synthetic man-made fiber. The fabric is similar to silk. However, if we compare it to real silk then it costs much less to produce. The sarees worn by every woman in India are made of art silk and are becoming widely popular among women because of its stylish looks and affordable pricing.
The first successful artificial silk was created back in the 1890s which was prepared by the use of cellulose fiber and marketed as art silk or viscose, a trade name for a specific manufacturer.
Spider silk: Yes that's right. Silk can even be produced with the help of spider web. They hold more elasticity than rubber bands. This silk can also be used to prepare bulletproof vests and biodegradable water bottles to shoes and jackets.
Actual spider silk is not yet widely available and is limited to specific places. It is to be noted that if this silk is exposed to water, the silks undergo super contraction, shrinking up to 50% in length and behaving like a weak rubber under tension.
Also read : How to have healthy and loving relationships with your partner