A total of 51 couples happily got married in a mass wedding ceremony at Gyandayini Temple premises in upper Assam's Dibrugarh on 3rd May.
The Marwari Yuva Manch, Dibrugarh Pragati Shangha, Dharmajagaran & Samanvay Asom, in collaboration with the Gyandayini Sabha, Dibrugarh, organized the mass wedding.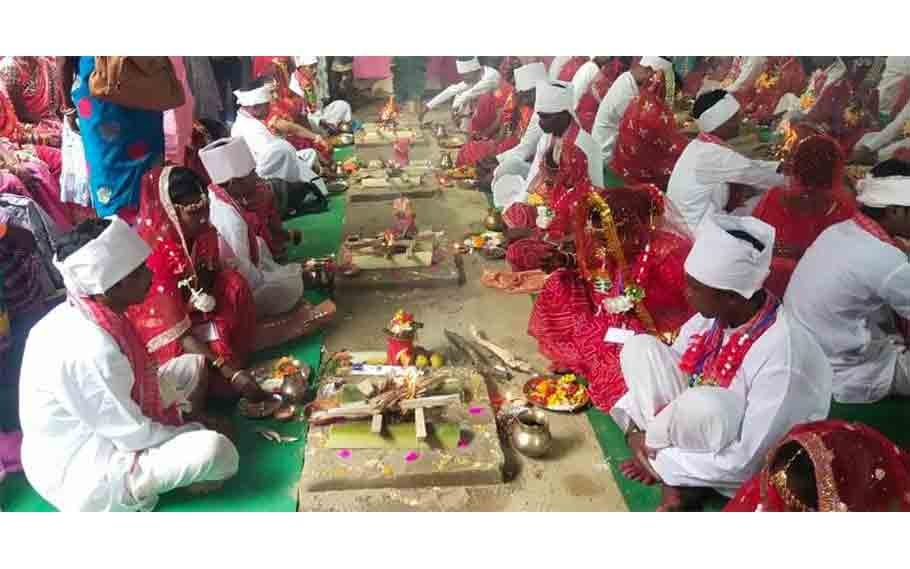 The pairs married in the presence of blessings, joy, and rejoicing, adhering to all rituals.
"Many of them could not get married due to financial restraints and a lack of resources," said Kaushal Bawari, president of the mass wedding ceremony. "As a result, we have organized a mass wedding ceremony in Dibrugarh for 51 couples."
Couples greeted the organization for the efforts
Meanwhile, the newlywed couples thanked the organizers for their efforts.
"Without the support of the planners, our wedding would not have taken place." "We've gotten gifts like spoons and practical goods," a couple who tied the note at the wedding remarked.
Also Read: ASSAM: CABINET APPROVES PAYOUT OF RS 308 CRORE FOR EMPLOYEES