Ways to make LinkedIn Profile attractive: The LinkedIn profile page is the foundation for your branding. And we regularly add features to increase its skills as a personal marketing platform and give you new ways to signal your skills and motivations. If you haven't checked your profile page recently, you might well find new ways to build your denomination.
Here are a few ways to make LinkedIn profile attractive
Fill your Profile Thoroughly
Your LinkedIn profile must be filed thoroughly.
Because the most filled-out profiles come up first in a recruiter's search on LinkedIn.
Despite being the country's leading professional in your field, you might never be approached for it, only because your profile wasn't thoroughly filled out. Maybe that is not regarded as the ONLY factor that affects your position in hiring managers' search, it is conceivably the most important one.
So make sure to inspect all the profile sections LinkedIn allows you to include and add and fill in as many of them as you can.
Finding a proper profile photo
It's very important to have a profile picture. Members with a profile photo get up to 21 times more views!
But what's the right profile photo?
The key to finding a perfect photo is aiming for professional, but friendly pictures.
You don't want to come off as a stock photo of an "office person smiling," but at the same time, it shouldn't be something super informal (like your profile photo on Facebook or any random picture).
Make a custom profile URL
When you first create your LinkedIn profile you get an automatically generated URL – a pretty enormous one with a series of arbitrary numbers.
Having a more professional, clean, name-only URL is much easier to locate, browse, and share.
To change your URL, do this:
Go to your profile
At the top right of your profile page click "Edit public profile & URL"
Again at the top right of the page now click the edit pen image button
Fill in "[First Name] + [Last Name]"
Get your headline right
Finding a proper headline
Your headline is tremendously crucial since it's the main thing recruiters see when looking at your profile.
It should imply who you are and what you're about in a short, clear, and concise way.
Having the right headline ensures you get found by recruiters for the right, appropriate job since a lot of them only search by title.
Including profession-specific skills and titles is also ok, as long as they're relevant and are not too long.
Create a Summary That Stands Out
Your LinkedIn summary is the main thing a recruiter browses after your headline, so it's super important to get it right. The recruiters don't have the time to read your entire profile from top to bottom – they read your headline, then summary, and quickly decide if you're pertinent for the position they're hiring for or not.
So, it's important to get your LinkedIn summary straight and good.
Keywords
Want your profile to be discovered? Use a lot of keywords so that they can be discovered easily.
For example, if you do digital marketing, you could add the following keywords all around your profile:
Content Marketing
Facebook Ads
PPC
AdvertisingGoogle Ads
Request recommendations.
Endorsements give people viewing your profile a quick, pictorial sense of what you're graded for. Recommendations take things a step further. They are personal testimonials written to clarify the experience of working with you. There's a handy drop-down menu in the Recommendations section of your profile that makes it easy to reach out to specific contacts and request recommendations. Take the time to think about who you would most value a recommendation from – and personalise your request. It's worth the extra effort.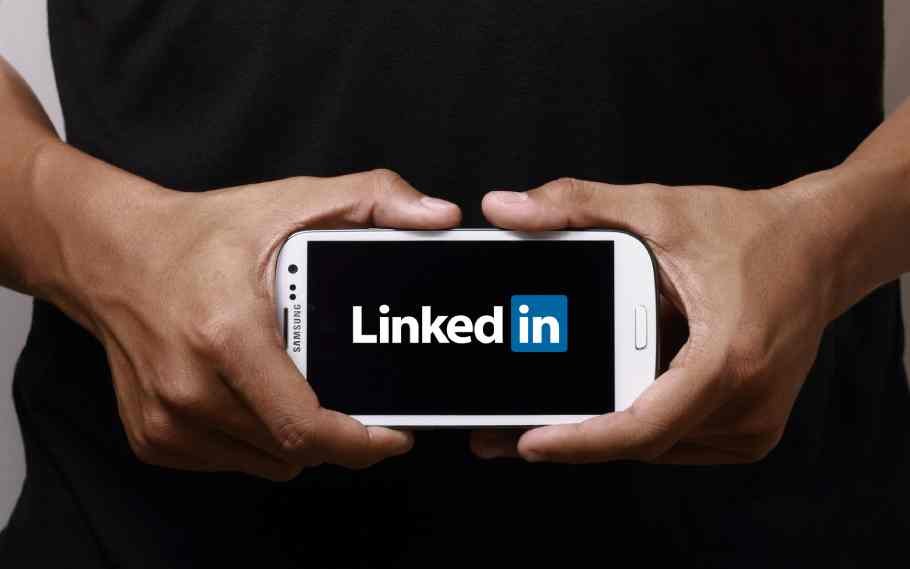 Showcase your passion for learning.
When you complete a course on LinkedIn Learning, you'll get the opportunity to add a course certificate to your LinkedIn profile. You do this from within the Learning History section of your LinkedIn Learning account – where you can also send updates about your learning to your network if you choose. This helps a lot as the recruiters are sometimes searching for the ones who have a keen interest in learning new things.
Try working through these ideas, building from one to the other – and you'll find that you can make improvements promptly, even if you're just able to set aside a few minutes over a lunch break or in the evenings. Once you're flexing the full advantages of your LinkedIn profile you'll be stunned by what a difference it can make to both you and your profile.
Also Read : 10 Fashion Hacks you did not know it exists; Read to find out