When Assam Chief Minister Himanta Biswa Sarma visited the inundated town of Silchar on June 26 to assess the situation, a local walked through waist-deep floodwaters to welcome him.
#WATCH | Assam CM Himanta Biswa Sarma visited the flood affected Barak valley area where a resident braved flood waters to greet him with a 'Gamusa' pic.twitter.com/VOvQayYBoo

— ANI (@ANI) June 26, 2022
The man cried out to Mr. Sarma, who was in an inflatable boat, as he was spotted hanging to a gate that was submerged in water.
He made it to the Chief Minister's boat with the aid of emergency personnel and gave him a "gamusa," a piece of traditional Assamese attire.
The Chief Minister said as he accepted the "gamusa," "I'll come sometime and have a cup of tea with you."
He commented to another neighbor, "I will come to your home when I go to Silchar next."
Assam flood wreaked havoc 
However, in Assam, 121 people have perished as a result of flooding and landslides. In 25 of the state's districts, up to 25 lakh, people are still in need of assistance.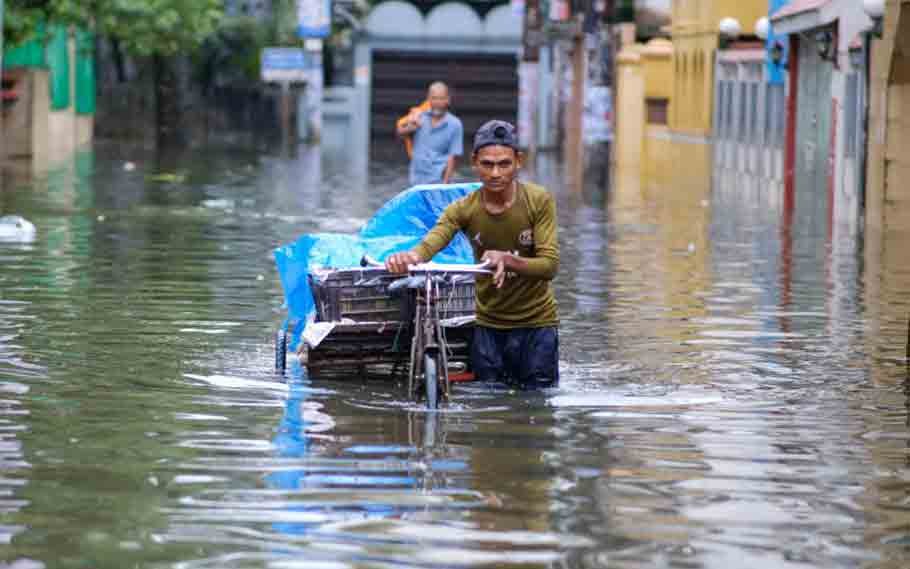 Moreover, drones are being used to transport necessities in flood-affected regions in Silchar, where the situation is still severe.
The restoration of electricity is the government's top priority, Mr. Sarma stated during his visit to Silchar today. If there isn't any rain during the next 24 hours, the situation in Silchar will be a lot better.
Also Read: Assam flood; 2 teens rescued, 1 missing