The Hindi novel 'Tomb of Sand,' by author Geetanjali Shree, has become the first book in any Indian language to receive the prestigious International Booker Prize.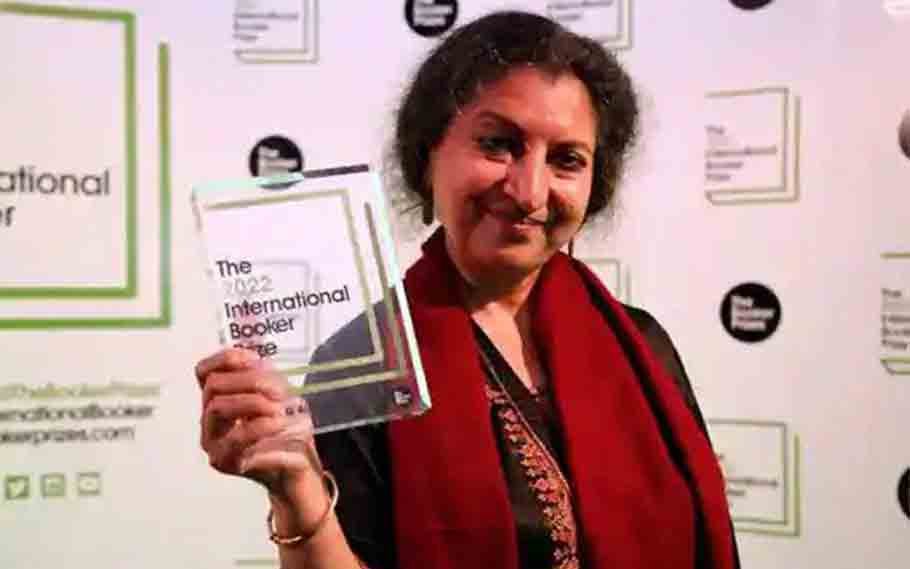 The New Delhi-based writer said she was "totally overwhelmed" by the "bolt from the blue" as she took her prize, worth GBP 50,000, and split it with the book's English translator, Daisy Rockwell, during a ceremony in London on Thursday.
'Tomb of Sand' originally titled 'Ret Samadhi'
'Tomb of Sand,' originally titled 'Ret Samadhi,' is set in northern India and follows an 80-year-old woman in a story described as a "joyous cacophony" and an "irresistible novel" by the Booker judges.
"I never dreamt of the Booker, I never thought I could. What a huge recognition, I'm amazed, delighted, honored, and humbled," said Ms. Shree, in her acceptance speech.
The 64-year-old novelist expressed great delight at being the first piece of fiction in Hindi to enter the Booker shortlist, saying, it feels nice to be the method through which it happened.
Rockwell, a Vermont-based painter, writer, and translator, joined her on stage to accept her award for translating the 'Tomb of Sand,' a novel she called a "love letter to the Hindi language."
To her family's dismay, the book's 80-year-old protagonist, Ma, persists in visiting Pakistan, simultaneously confronting the unresolved anguish of her youthful Partition memories and re-evaluating what it means to be a mother, a daughter, a woman, and a feminist.
Ms. Shree, who was born in Mainpuri and has written three novels and various story collections, has had her works translated into English, French, German, Serbian, and Korean.
'Tomb of Sand,' which was first published in Hindi in 2018, is the first of her works to be released in English in the UK by Tilted Axis Press in August 2021.
The judges assessed 135 novels this year, and for the first time in 2022, all shortlisted authors and translators will get GBP 2,500, up from GBP 1,000 in prior years, bringing the award total to GBP 80,000.
The international prize, which runs simultaneously with the Booker Prize for Fiction, is given out every year for a single book that has been translated into English and published in the United Kingdom or Ireland.
Also Read: ASTC has decided to bring down the number of Pink Buses in Guwahati