Homophobic comments and bullying are some of the grave issues that a person falling under the banner of the third gender have to go through.
Homophobic comments unleashed upon Digital Creator
Maitrayanee Mahanta a digital creator from Assam shared her story of how she was tried to be bullied by a bunch of mere teenagers.
Speaking to The North-Eastern Chronicle, she narrated the incident that took place on the 19th of June 2022. It started when she commented on what was said to be a 'meme page' wherein the account holder posted homophobic content.
The people then started adding her to group chats that consisted of men from different age groups – starting from 17 to 18-year-olds to young adults.
Once she was added, she could see the previous chats whereby the men shared videos and pictures of women and passed vulgar comments at them. As soon she started to call them out, these people tried to bully her by calling her names.
The rates of cybercrime and cyberbullying are a matter of serious concern. Every single day, a person has to go through such a traumatic experience being for who they are. These images and videos shared by her show a glimpse of what people on the other end of the screen try to do just in the name of a 'meme page' or a casual 'boys talk'. The issue raises the question of the safety and the nature of crime inflicted upon the LGBT community as a whole.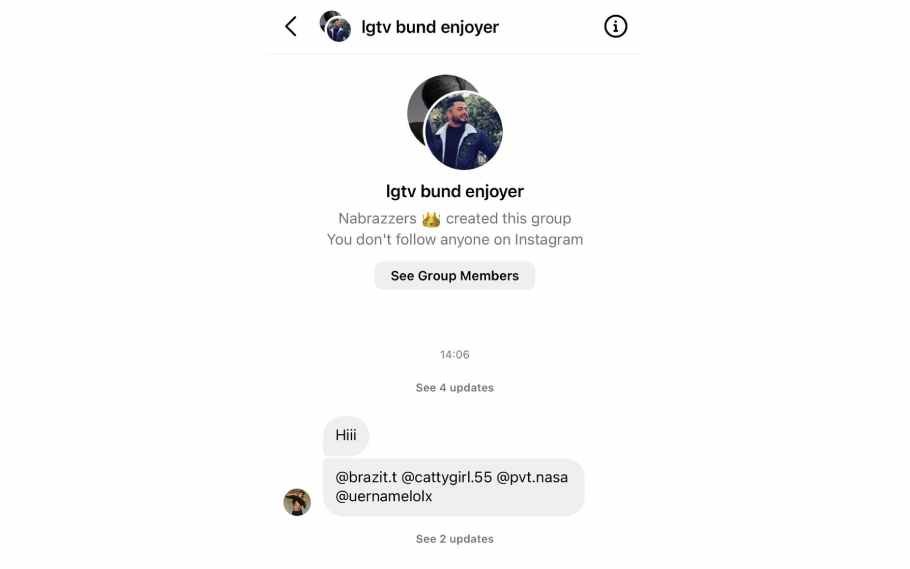 Also Read : Assam becoming hotspot for cybercrime, says DGP, 2022