Daily horoscope prediction for the zodiac signs. Know what the stars hold for you today!
Horoscope for Zodiac Signs
Horoscope for ARIES (Mar 21-Apr 20)
You may be in confusion today as your planets are aligned in lunar formations. In order to maintain your calm, avoid going out today. It is advised that you should be in a peaceful and quite environment so as to hinder away your confusion.
Horoscope for TAURUS (Apr 21-May 20)
Today is the day when all your plans and projects might get unnoticed unless you follow other's advice. You might also want to take support and assistance if need be.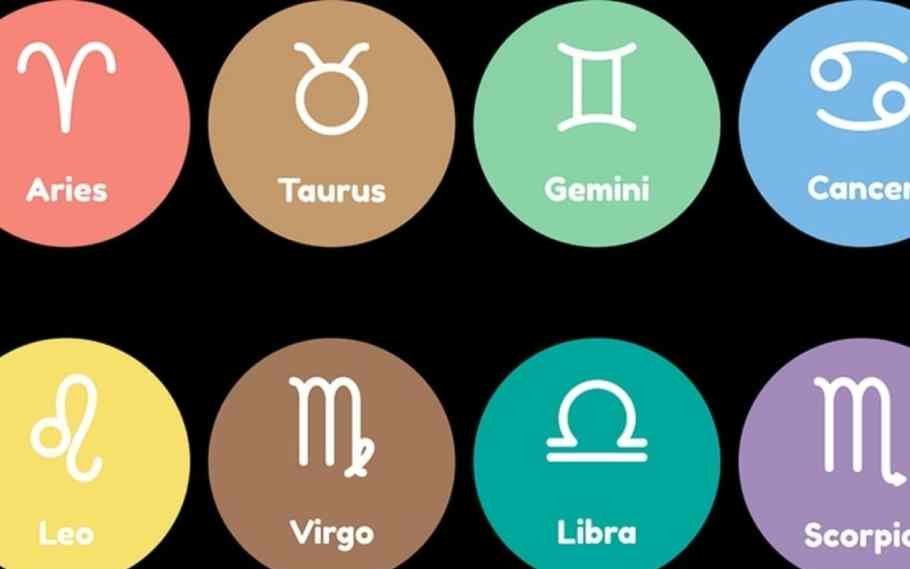 Horoscope for GEMINI (May 21-Jun 21)
Today you might face some difficulties in your work place and might get offended at others. It is advised that you are graceful and accept your flaws. You may also want to take out time and be charitable for those who are in dire need of your help.
Horoscope for CANCER (Jun22-Jul 22)
You might be eagerly waiting for someone to let you be the centre of attention today. You might be constantly trying to impress others by lending a helping hand this entire week. There are high chances that you will be doing good to others.
Horoscope for LEO (Jul23-Aug23)
The position of the mercury is at a position wherein it might be favourable for you. This may help you to overcome obstacles and enter a new phase of life. It is also advisable in terms of your health to not put extra effort in your professional work front.
Horoscope for VIRGO (Aug 24-Sep 23)
Today will be a day when all your efforts and hardwork will shall pay off in your professional life. In terms of personal relationship, it is advisable that you get on with people otherwise there are chances that you may offend someone.
Horoscope for LIBRA (Sep 24-Oct 23)
You might feel that nobody understands you and today you may try to avoid upsetting situations. It is hence advisable to observe old adage and cater to your goals. This will in turn help you to defeat your competitions and help you to move up the ladder.
Horoscope SCORPIO (Oct 24-Nov 22)
It might be day for you to enjoy both at the personal as well as in the professional front. You may plan a trip with your loved ones. Although, there are possibilities of emotional complications that may put you at risk.
Horoscope for SAGITTARIUS (Nov 23-Dec 21)
Today, you may feel that the love may have departed from your life as Venus is likely to change position. It is also advisable that you put friends who are older than you in front, as they will help you in matters relating to money.
Horoscope for CAPRICORN (Dec 22-Jan 21)
It is possible that today you might spend carelessly. You may feel the need to control your finances but somehow you will end up maximizing your profits.
Horoscope for AQUARIUS (Jan 22-Feb 19)
Today might be the day when all your troubles will seem to have vanished. You will experience that all your hard work and dedication will pay off. You must believe in yourself and everything is likely to fall into places.
Horoscope for PISCES (Feb 20-Mar 20)
Today you might feel low and more emotional than usual. You might want to give others a chance at running. There is no need for you to rush as hasty decisions may make things ugly.