Manipur To Set Up Memorial Park: Manipur Chief Minister N Biren Singh assured a memorial park for soldiers of the Indian Armed Forces from Manipur who have laid down their lives for the nation. The Chief Minister was speaking at the state observance of Vijay Diwas at the 1st Manipur Rifles Banquet Hall in Imphal on December 16.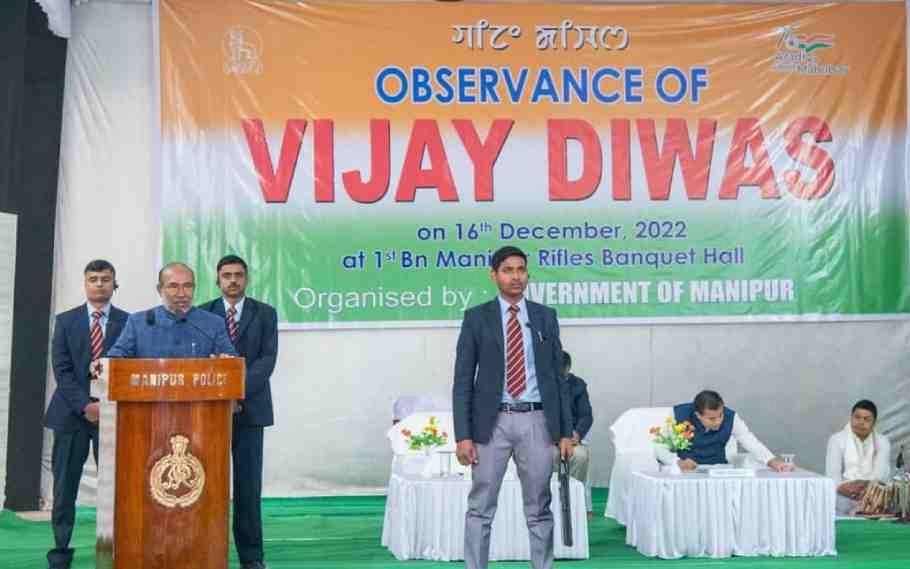 Manipur To Set Up Memorial Park
The Chief Minister highlighted sacrifices made for the nation by numerous defence officers and personnel from Manipur such as Major Bob Khathing and Major Laishram Jyotin Singh. They died fighting a suicide bomber during an attack on the Indian Embassy in Kabul, Afghanistan.
He further added funds for the memorial have already been allocated. It will be constructed at the earliest so that they can pay respects and tributes to their sacrifices.
Vijay Diwas is celebrated every year on December 16 to remember the bravery and sacrifices of the Indian defence forces during the 1971 Indo-Pakistan War.
Also Read:MANIPUR GETS NORTH-EAST'S FIRST-EVER RESTAURANT RUN BY DEAF COMMUNITY