Chalo Loku is considered as one of the most colourful harvest festivals of Arunachal Pradesh. It was celebrated with traditional fervour and gaiety at the general ground in Tirap district on November 25.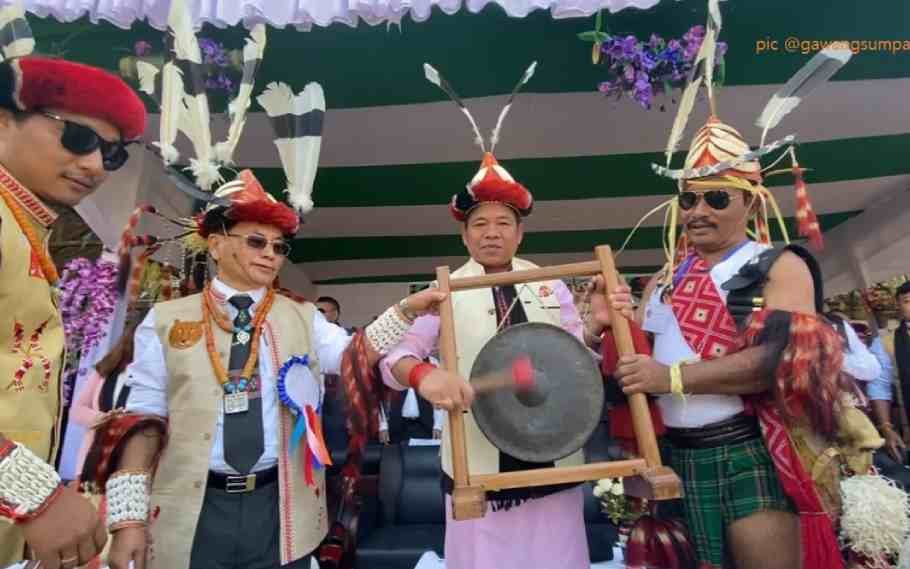 Chalo Loku Celebrated In Arunachal
It is mentioned that the festival is celebrated by the Nocte community of the state for recreation and merrymaking after the harvesting season is over.
Health and Family Welfare Minister Alo Libang attended the celebrations. He called upon the locals to protect and promote one's traditions for the future generation.
Alo Libang said, "Most of the festivals of Arunachal Pradesh are based on agriculture and they were held dear by our forefathers. So it is upon us to preserve and promote it."

Moreover, the Minister praised the Chief Minister Pema Khandu-led state government for taking up various development projects across the state in various sectors including health, water sanitation, road connectivity, electricity and education.
Also Read:ARUNACHAL PRADESH GETS ITS 1ST GREENFIELD AIRPORT IN ITANAGAR