Athkheliya Namghar: The Gauhati High Court has directed the Deputy Commissioner of Golaghat to inquire into and submit a report on relevant aspects of the recent managing committee election of the Namghar.
Athkheliya Namghar Is In Controversy
It is mentioned that this step has come after the result of the election led to a dispute, with the outcome that the district administration has placed the shrine under lock and key.
Concurrently, some office-bearers of the managing committee have filed a Writ Petition in the High Court. Further details are awaited. The Namghar is a prominent pilgrimage of Assam. It is located at Bosa Gaon, Golaghat.
It is worth noting that before 1970s, temple was called Sri Sri Athkheliya temple but later, it was renamed as the Sri Sri Athkheliya Namghar due to the influence of Vaishnavism.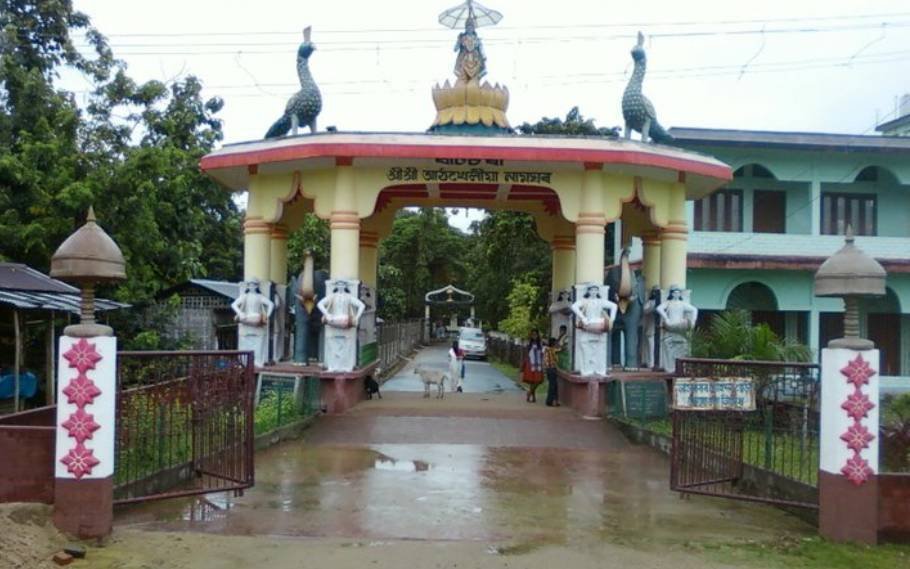 Also Read:GAUHATI HIGH COURT EXEMPTED VICTOR DAS OF ALL CASES REGISTERED AGAINST HIM, GRANTS HIM BAIL