Wangala Festival In Assam: Wangala Festival signifies the onset of winter. Garo Cultural Forum and Garo students' Union (GSU) jointly organised two day-long post-harvest festival, the 100 Drums Wangala Festival at the Chotipara village playground in Goalpara district, Assam.
Wangala Festival In Assam
It is noted that one Wangala troupe came from Dadangre village, Meghalaya and the other nine troupes came from both Assam's Kamrup and Goalpara District.
In this regard, Desal Bimik R Marak, President of Garo Cultural Forum said this festival is celebrated every year in Meghalaya only. But for the first time, we Garo people living in Assam are celebrating here in Chotipara (Jajong Kadoram).
"We get support from the Rabha Hasong Autonomous Council (RHAC), but we need full support from the Assam State government so that we can celebrate this colourful festival broadly," Desal Bimik R Marak further said.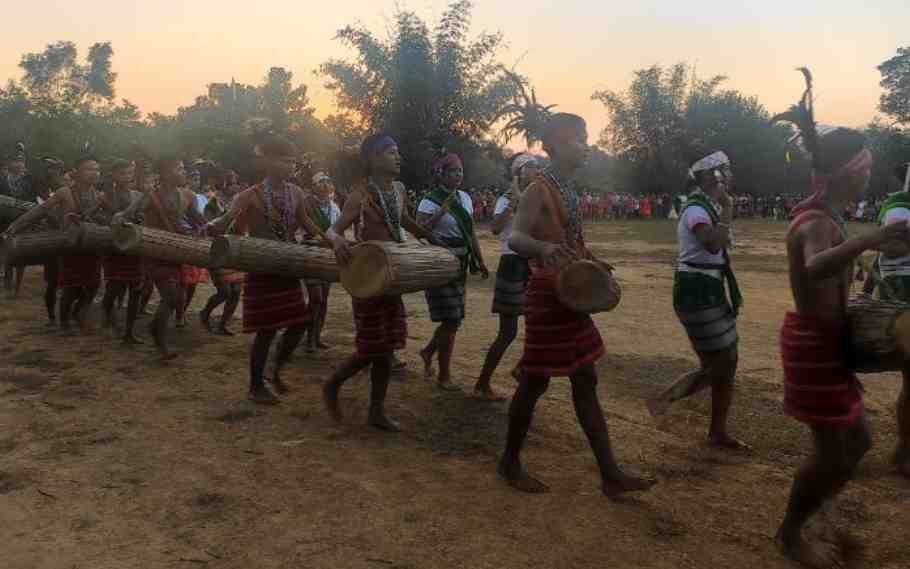 Also Read:MEGHALAYA GEARS UP TO HOST MEGHA KAYAK FESTIVAL 2022 FROM OCTOBER 13; READ TO KNOW MORE