Traffic jam proves to be a blessing in disguise for runaway groom in Bengaluru

Bengaluru's notorious traffic has been a source of frustration for its residents for years. But for one man, it proved to be a blessing in disguise. On February 16, a groom fled from his bride during their car ride when they got stuck in a traffic jam in the tech corridor of Mahadevapura. The groom, Vijay George (name changed), was said to be under distress as his former lover was allegedly threatening to go public with videos and photographs of their private moments.
Despite the couple's attempts to locate George, their search proved futile. A police complaint was filed on March 5, and the police department confirmed that a manhunt was underway. George's wife, who is 22 years old, shared that George had confessed about being blackmailed by his ex-girlfriend after their wedding. She tried to assure him that both she and her parents would support him, but it was to no avail.
The day after their wedding, while the couple was returning from a church visit in Bengaluru, their car was stuck near Pai Layout for about 10 minutes. George, who was sitting in the front seat, suddenly opened the door and ran away. His wife attempted to chase him down, but she couldn't catch up.
It was later revealed that George had been having an affair with the wife of one of his father's drivers in Bengaluru while he was assisting him in running a manpower agency in Karnataka and Goa. The woman, who was a mother of two, also worked as a clerk in the same company. When George's mother discovered his affair, he promised to end it. But instead, he continued seeing the woman in secret. In an attempt to discourage him from continuing with the affair, George's family arranged for his wedding elsewhere, but it didn't help.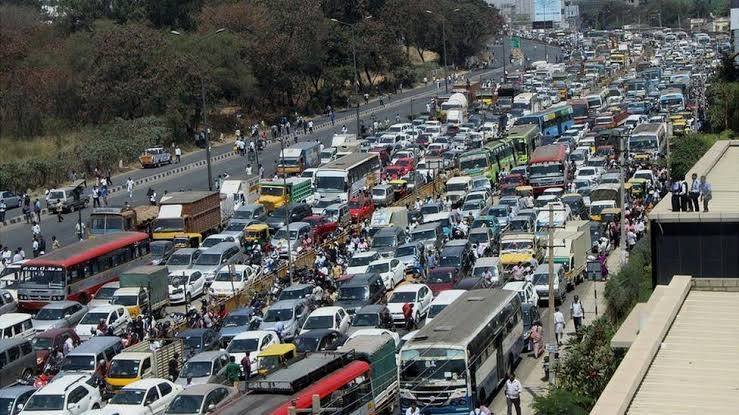 Bride's attempts to reassure her husband fail
Despite being informed about George's affair before the marriage, his wife still agreed to marry him as he had promised to end it. "I was informed about this affair even before the marriage, but I agreed to marry him as he had promised to leave her," George's wife said, adding: "Fearing this [blackmail], George ran away. He was also showing suicidal tendencies. Hope he is safe and will return soon," said George's wife.
The incident in Bengaluru highlights the pervasive issue of blackmail and the detrimental effects it can have on a person's life. As society continues to advance technologically, the prevalence of digital blackmail is on the rise. It can cause severe emotional and psychological distress, leading to drastic measures such as running away, self-harm, or even suicide.
In response to this issue, the Karnataka State Police has implemented measures to combat cybercrime, including establishing Cyber Crime Police Stations in various districts. The stations handle cases involving hacking, data theft, child pornography, and cyberstalking, among other crimes.
The incident in Bengaluru also raises questions about the importance of honesty and transparency in relationships. George's actions have caused emotional distress not only to his wife but to his family and loved ones as well. It's crucial to establish trust and communication in any relationship to prevent similar situations from happening in the future.
As the search for George continues, his wife and family remain hopeful for his safe return. The incident in Bengaluru serves as a reminder of the dangers of infidelity and the importance of addressing issues in relationships before they escalate into more severe problems.
ASSAM YOUTH'S BODY FOUND CUT IN TWO PIECES ON RAILWAY TRACK IN UP, PLEADS FOR HELP TO MOTHER BEFORE DEATH