India's carmaker Tata Motors has launched it Tata Tiago EV in the country, making it the third Electric Vehicle in India. The hatchback is available for Rs. 8.49 lakh (ex-showroom) and is offered and four different variant. The bookings will be available from 10th October onwards, while the deliveries will start from January 2023.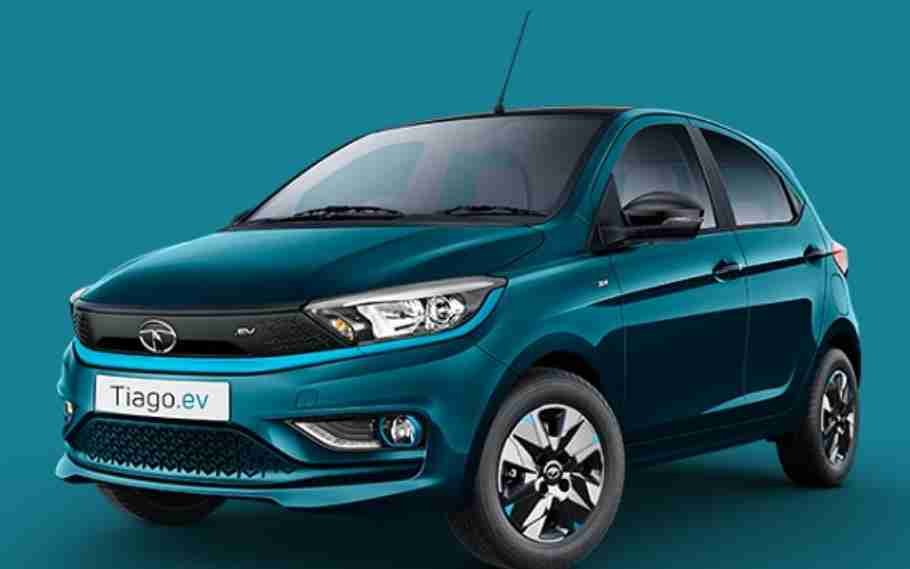 Tata Tiago EV; Features, Price and more
In terms of features, the hatchback gets a blanked-off grille with the signature arrow pattern on both sides. Further it comes with a EV badge, projector headlamp and electric blue highlights. A new addition is the tweaked alloy wheels.
The interior has electric hues on the air vents to complement the electric theme. For the convenience, the hatchback also offers a height-adjustable driver seat and an automatic climate control, a touchscreen infotainment system with Android Auto and Apple CarPlay.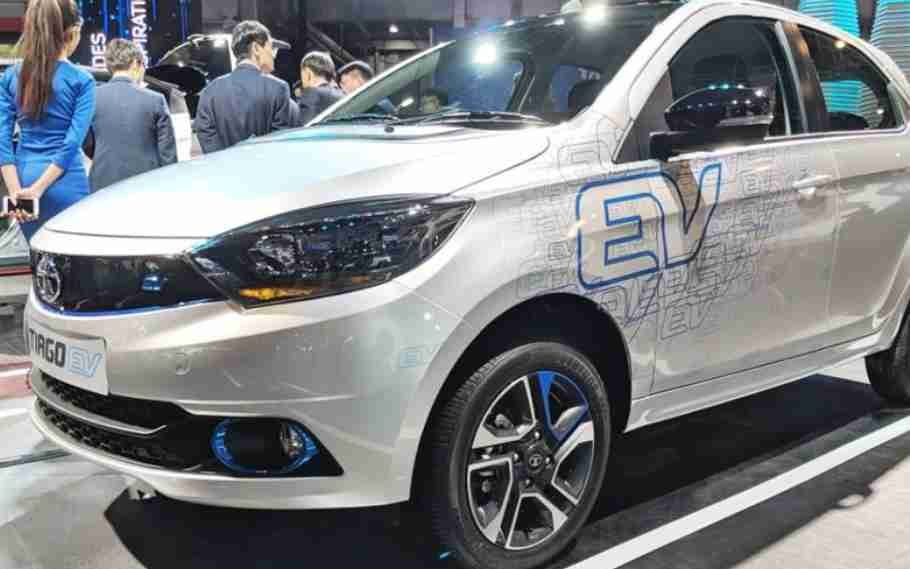 Additionally, the vehicle is equipped with multi-drive models, re-gen models, cruise controls, 45 ZConnect features and other exciting features.
Mechanically, Tiago is backed up with two battery packs; 19.2 kWh and 24 kWh with a range of 250km and 315km respectively. The hatchback supports 3.3kW and 7.2kW home charging and DC fast charging. With the help of fast charging, one can charge the battery in 57 minutes from 10 to 80 per cent.
The lowest price range – XE with 19.2 kWh battery pack and 3.3kW charger is Rs. 8.49 lakh.
The highest price range – XZ with Tech Lux 24kWh battery pack and 7.2kW charger is Rs. 11.79 lakh.
Also Read: Maruti Suzuki Grand Vitara Hybrid, India launch; price, mileage and more