"Sharma ji ke special samose khate khate orgasm ho jaye," says a sign outside a Switzerland eatery that provides samosa has grabbed Twitter's interest with its provocative promotion.
Samosa satisfies a widespread desire
There aren't many snacks that can equal the popularity of our favorite samose. Samose satisfies a widespread desire for fried potatoes, a desire for spicy and tangy chutney, and Indians' desire for a budget-friendly dinner.
However, the law of diminishing returns holds true for most people, so there's only so much of everything you can eat. If that's the case, brace yourself for what could be the most delightful appetizer you've ever had – a samosa that promises climax.
A photo of a sign advertising 'Sharma Ji ke special samose' went popular on Twitter recently for this Wild claim.
According to the advertisement, the popular Indian recipe costs 9.90 Swiss Francs, which is comparable to INR 780.55.
Isn't that enough for a foodgasm? Well, you'll have to wait and see once you've finished.
This cheeky sign got a lot of attention on Twitter, and there were some amusing responses in the discussion.
Moreover, a hybrid of croissant and samose are known as a 'Cramosa' previously went viral after it debuted at a Costa display at the Delhi airport.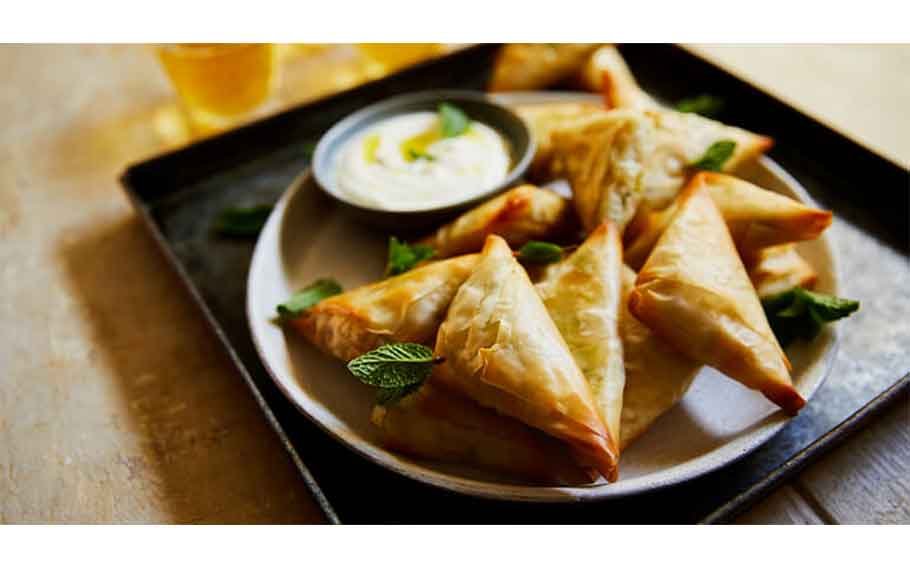 Also Read: RESTAURANT SHUT DOWN FOR MAKING SAMOSAS IN TOILET FOR 30 YEARS