The Royal Global University (RGU) felicitated 27 Dean's Listers for the Academic Year 2022-2023 on December 28. The Dean's List is a recognition of the exemplary performance of final year students in academics, co-curricular activities, and disciplineduring the course of their study at the varsity.
Royal Global University Felicitated Toppers
This honour was previously conferred upon 77 Royalites- 6 in the Academic Year 2018-2019, 15 in the Academic Year 2019-2020, 23 in the Academic Year 2020-2021 and 33 in the Academic Year 2021-2022. The awardees received a badge, certificate of appreciation and a letter of appreciation from the university.
The Semester Toppers for each program are awarded a Monthly Scholarship per month in the consequent semester. They are shortlisted based on a number of parameters including their academic performance, discipline and co-curricular activities.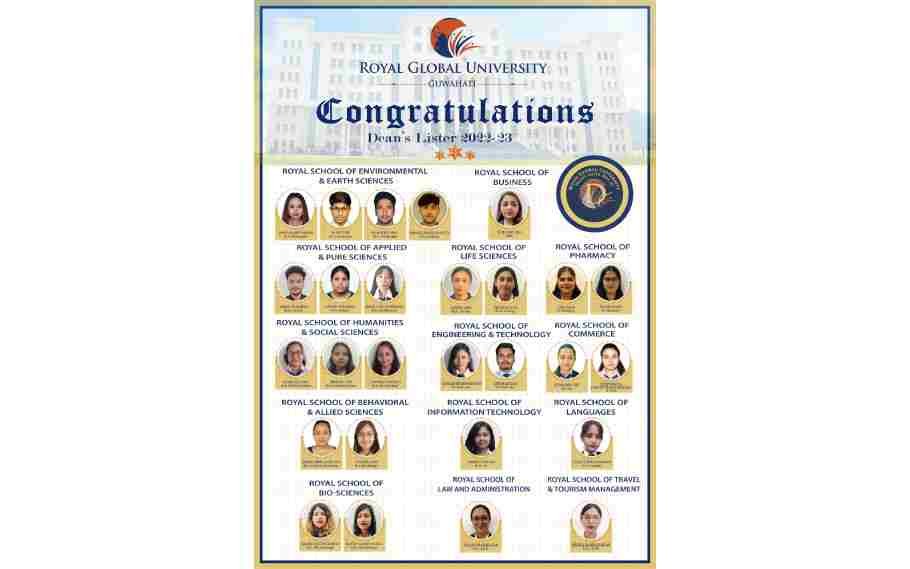 Also Read:EXECUTIVE DIRECTOR OF MARUTI SUZUKI VISITS ROYAL GLOBAL UNIVERSITY FOR AN INTERACTIVE SESSION