More than 98 people lost their lives in Philippines storm that had hit the country over the weekend. The series of flash floods and landslides have triggered the death of many people residing on the southern island of Mindanao.
As per reports, the autonomous Bangsamoro region accounted for 53 deaths with 22 people still missing.
Philippines Storm kills dozen and damaged several houses
The Chief Civil Defence Officer of Bangsamoro said, the operation of search and rescue has been shifted to retrieval as the chances of survival is very less in the region. Many people are reportedly injured while many others are still missing.
Those who have survived the storm, are seen cleaning and clearing out the damages made by the nalgae storm. The storm had hit the country on the All Saints' Day when all Filipinos travel across the country to meet their loved ones.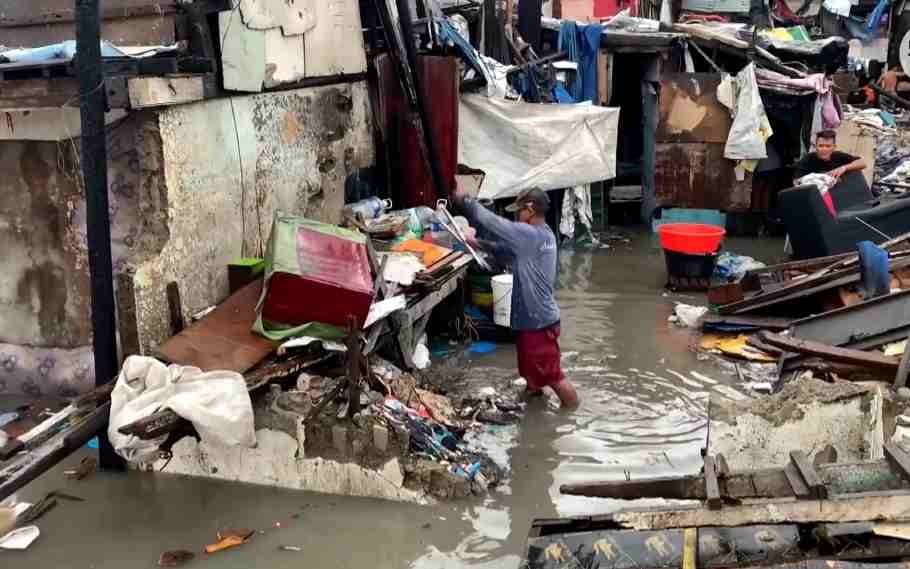 The storm destroyed villages, crops and cut off power in many regions and left a damage estimated at about 758 million Philippine Pesos.
On Monday, the President of the country Ferdinand Marcos Jr. expressed his shock at the death of so many people from the storm. The President is due to conduct aerial inspection over the submerged regions.
Also Read: Morbi Bridge Tragedy: British-era bridge collapses, death toll rises to over 90 people