The largest technical festival of Gujarat was organised by Parul University.
Parul University hosts technical fest:
Projections, Gujarat's largest technical festival is the Legacy of 17 years and its latest edition took place recently. It is hosted by Gujarat, Vadodara-based Parul University, and organized entirely by the student body. 
About the event:
This year, Projections was organized on 3rd and 4th March on the theme 'Envision' aiming to acquaint its 8000+ Participants and 35000+ viewers with the future evolution of technology.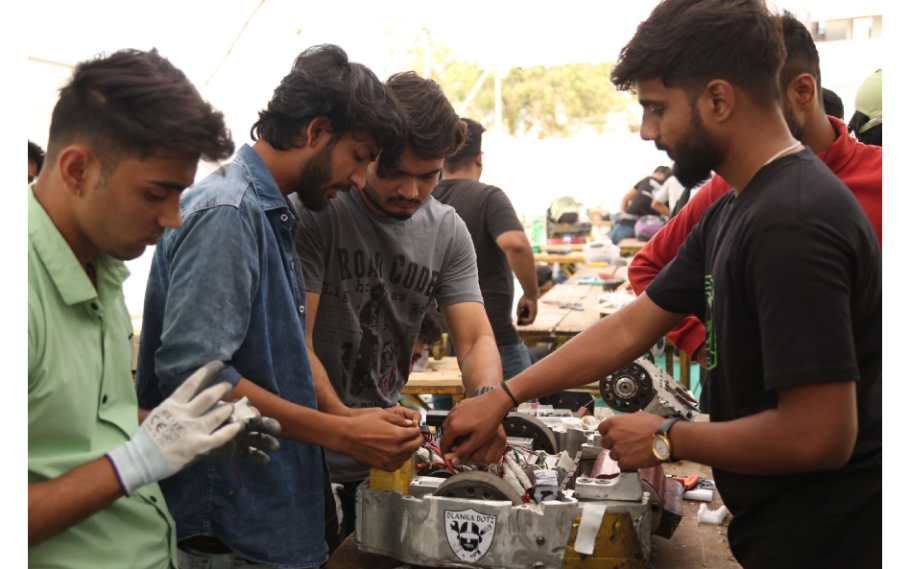 This year's festival was marked by a total of over 50 different technical, non-technical, special events, workshops, and guest lectures that created a lively and vibrant atmosphere on the PU campus for two days straight.
Agenda of the event:
The mascot "Jaspy" served as a symbol of innovation and the evolution of technology in the lives of the youth. This much-talked-about event primarily focused on technological advances in the world of IoT, artificial intelligence, amongst other forms of cutting-edge technologies. 
The fest saw participants from various places like Maharashtra, Goa, Chhattisgarh, Kanpur, etc. The prize money of this event was 5 Lakh and collaborated with technology giants like Intel, JK cement, Flutter, TCS, HP, and more.
ALSO READ: STUDENT FROM PARUL UNIVERSITY MAKES IT TO NCC CADET DELEGATION UNDER YOUTH EXCHANGE PROGRAM