New York farmer has broken the record for the largest pumpkin in North America. The giant pumpkin weighs 2,554 pounds or 1,158 kilograms approximately, reports stated.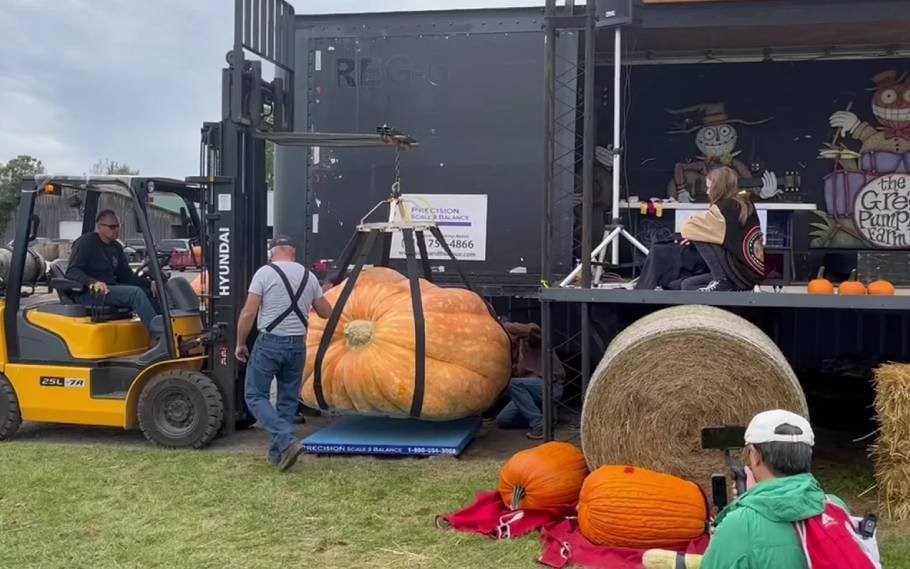 New York: Farmer Sets Record
It is mentioned that 63-year-old Scott Andrusz and his family grew the giant gourd in their farm in Lancaster. It took them several months of hard work from summer to fall to achieve this record-breaking pumpkin weight.
It is being stated that apart from fertilisers, water, and soil, the family had to keep pests and small animals at bay from the pumpkin. The giant pumpkin has won the family a cash prize of USD 5,500 or approximately Rs. 4, 48,000.
The Andrusz family plans to use this amount to replenish the soil for next year's harvest. "Finally, just so incredible, it's the culmination of a lot of hard effort for me and my sons," said Scott Andrusz.
Concurrently, the Guinness World Record for the heaviest pumpkin stands at 2,707 pounds, set by a Tuscan farmer in Italy in 2021. Hoping that the Andrusz family will be able to shatter this record as well.
Also Read:Organic farmers could make up to 194% with simple idea.