A tangled object was discovered by NASA's Mars Perseverance rover which intrigued space watchers, thus leaving everyone surprised.
Noodle-like objects found by NASA
A spokesperson for Jet Propulsion Laboratory said, "We have been discussing where it's from, but there's been speculation that it's a piece of cord from the parachute or from the landing system that lowers the rover to the ground."
The spokesperson further added, "Note that we don't have confirmation that it's one or the other."
Many spotted the debris on 12th of July, but when the Perseverance returned to the same spot a few days later, it was gone.
Nasa further claimed that the items may one day become valuable artifacts for future Mars Colonists.
A tweet was shared by an amateur astronomer Stuart Atkinson, "In a hundred years or so Martians will be eagerly collecting up all this stuff and either putting it on display in museums or making it into historical jewelry."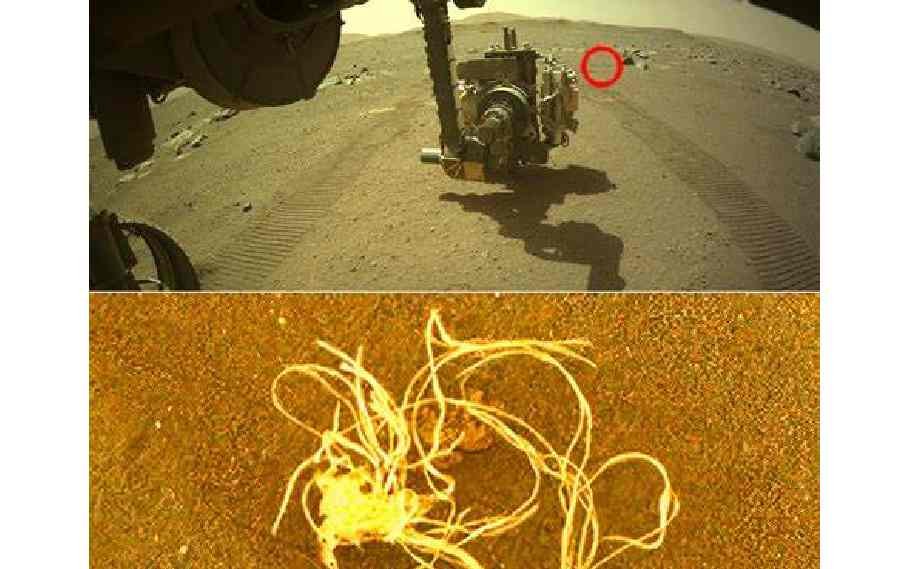 Many users on social media were puzzled to see that image and speculated it it was part of rover's machinery or Italian pasta.
Also Read : 5G auction in India; The new era of Technology