Ghaziabad: Ever thought a dispute over toilet flush can be a reason for crime scene? In a shocking incident, a 30-year-old man from Loni in Ghaziabad has been left with an external faecal bag after being stabbed multiple times by his flatmates. Sameer Sattar was allegedly attacked by his housemates, Manoj Kumar and Raj Kumar, for complaining to the house owner about them not flushing the toilet after use.
Complaints to house owner about unclean toilet led to the attack
The incident occurred on February 21, when Sattar returned home from work and was confronted by his flatmates, Manoj Kumar and Raj Kumar. He had repeatedly asked them to keep the toilet clean, but when they did not listen, he complained to the owner.

"In the evening, I returned home from work and was about to park my motorcycle when I spotted Manoj sitting near the main gate. He rushed to me and got hold of my hands on the handlebar while abusing me for complaining. At the same time, Raj came from behind and stabbed me at least twice in the back. They then stabbed me in the abdomen while I was still on the motorcycle. I fell unconscious and woke up in the hospital."
FIR lodged against suspects under sections of Indian Penal Code
According to Sattar, Manoj held him while Raj stabbed him multiple times in the back and abdomen. Sattar was rushed to a government hospital in Sector10A, but due to the severity of his injuries, he was later transferred to Safdarjung hospital for multiple surgeries and treatment for his faecal bag. After spending 20-25 days in the hospital, Sattar returned to Ghaziabad but was unable to report the crime due to his condition.
After his health improved, Sattar lodged an FIR against Manoj Kumar and Raj Kumar under sections 34 (common intention), 323 (voluntarily causing hurt), and 506 (criminal intimidation) of the Indian Penal Code at Rajendra Park police station on April 1. The suspects, both brothers aged around 25-26 years, are yet to be arrested, but police say they are actively investigating the case. Sattar, meanwhile, is left to deal with the aftermath of the attack, which has left him unable to work and dependent on others for support.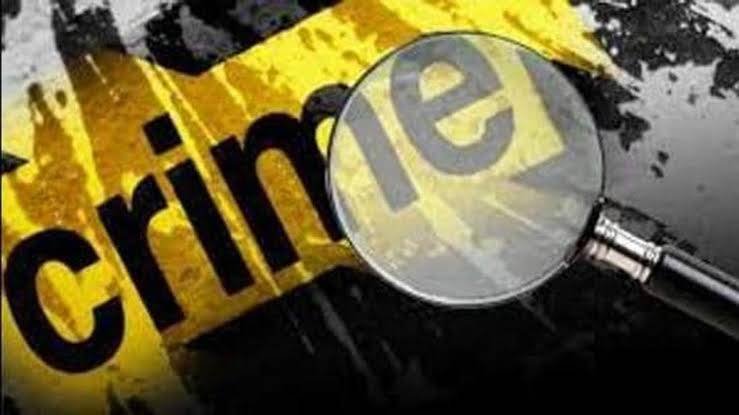 Sattar, who carries out woodwork in apartments, alleged that he can now barely speak or stand. "I have to take someone's support to get up from bed. I can't even walk a few feet. Doctors said the faecal bag will remain for at least the next five or six months. After that, they will reassess whether the bag can be removed or not," he said.
He said the brothers started living in the three-room flat from this January. "Although they had a separate toilet, the owner had permitted them to use my toilet too. In addition, he made me responsible for keeping the toilets and the house clean," he said.
Sattar alleged that the duo would not flush the toilet after use. "I repeatedly asked them to keep it clean. But when they paid no heed, I rang the owner and complained after they left home on the morning of February 21," he said.
Sattar, the sole earning person in his six-member family that includes three children, said he has spent more than ₹3 lakh on his treatment besides taking a ₹50,000 loan from relatives and friends for purchasing medicines and meeting daily expenses.
Subhas Boken, public relations officer of Gurugram police, said both suspects are aged about 25-26 years. "They fled the spot after the incident. The investigation was on, and we will arrest them soon," he said.
The incident has sent shockwaves across the city, with many expressing outrage at the heinous act. Several human rights activists and social organizations have demanded swift action against the culprits.
EXPECTO EXCITEMENT! WARNER BROS' NEARS DEAL FOR HARRY POTTER TV SERIES, GET READY FOR WORLD OF MAGIC WANDS AND WITCHES