Jamuguri, Nagaon, October 27, 2023: In a significant milestone for the farming community, a dedicated information center aimed at empowering farmers was unveiled in the serene village of Jamuguri in Assam's Nagaon. This laudable endeavor, launched under the Rural Horticultural Work Experience Program (RHWEP), was made possible through a collaborative initiative involving 7th-semester BSc Horticulture students from Daffodil Group of Institutions and the invaluable guidance of KVK Nagaon. The inauguration ceremony, attended by residents from Jamuguri and neighboring Phulaguri village, marked a turning point in the region's agricultural landscape.
Creation of a Hub for Agricultural Knowledge Sharing For Farmers
This newly established Information Center is primed to become a vital hub for agricultural knowledge sharing and a resource-rich haven for the local farming community. Its central objective is to disseminate cutting-edge agricultural practices, advanced horticultural techniques, and comprehensive crop management insights. The ultimate goal is to elevate agricultural productivity and elevate the livelihoods of the local farming population.
Esteemed guests, including Dr. Niranjan Deka, Principal Scientist and Head of KVK Nagaon, Juli Sharma, SMS Horticulture from KVK Nagaon, Dr. Hemen Chandra Bhattacharya, Dean of Daffodil College of Horticulture, and Ananya Gogoi, Teaching Associate in the Department of Extension Education at Daffodil College of Agriculture and Technology, graced the event. They underscored the significance of disseminating agricultural knowledge to the village level and praised initiatives like these for their transformative impact on rural communities.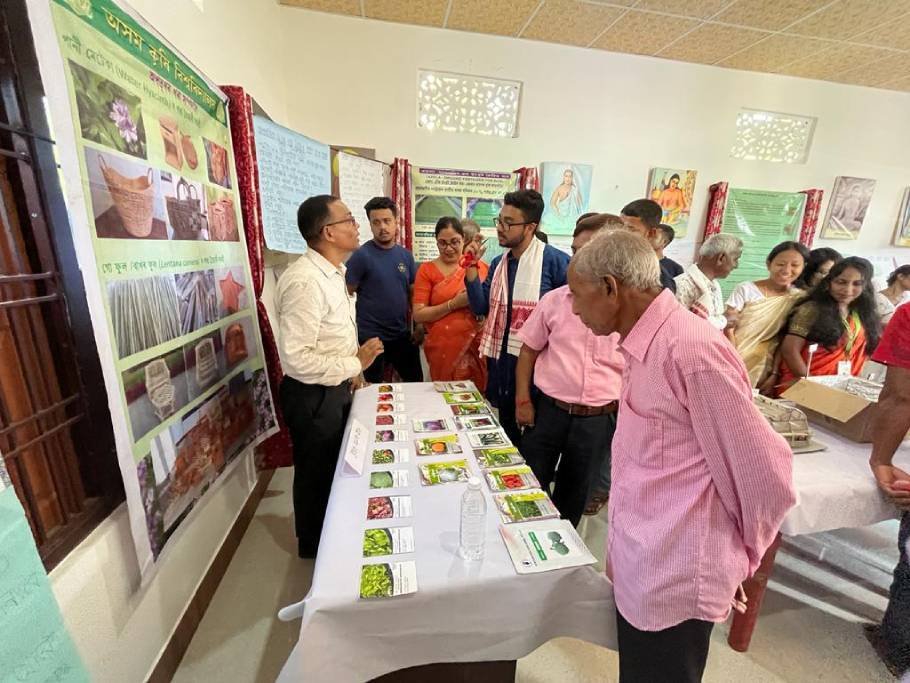 Farmers in Jamuguri and Phulaguri are eagerly anticipating the benefits this invaluable resource will bring to their agricultural practices. The newly inaugurated Information Center stands as a symbol of progress and a testament to the commitment of Daffodil Group of Institutions and KVK Nagaon in enhancing the lives of local farmers and fostering sustainable agricultural growth in the region.
ALSO READ: APPLY FOR NEATEHUB'S AIC INCUBATION PROGRAM: NURTURING ENTREPRENEURS WITH GOVERNMENT BACKING IN AGRICULTURE AND ALLIED SECTORS