Banana Fritters can be considered as one of most-loved breakfast dishes. Here's the procedure of crispiest and fluffiest banana fritters recipe.
Ingredients:
2 bananas, mashed
½ cup milk
2 cups all-purpose flour
3 teaspoons baking powder
½ teaspoon salt
2 eggs, beaten
1 tablespoon margarine, melted
1 quart vegetable oil for frying
½ cup confectioners' sugar, or as needed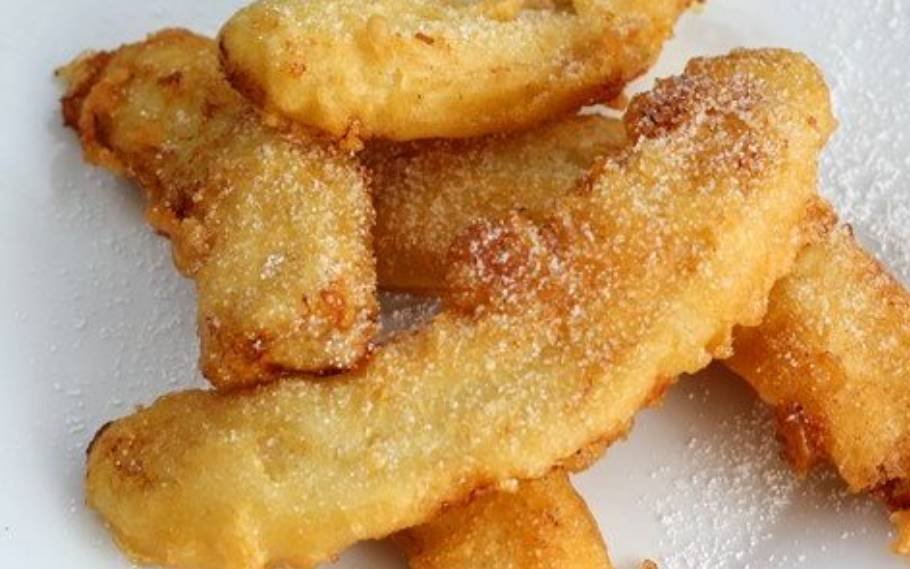 Banana Fritters Recipe
Combine bananas and milk in a large mixing bowl, sift in flour, baking powder, and salt. Add eggs and margarine; mix well to combine.
Heat oil in a large, deep skillet to 365 degrees F (180 degrees C).
Carefully place spoonfuls of the fritter mixture into the hot oil, cook, flipping once, until golden brown, about 5 minutes. Remove, and drain on a paper towel-lined plate.
Dust fritters with confectioners' sugar and serve warm.