Young Individuals Confront Spitter on City Bus, Stress Importance of Public Etiquette
A routine bus journey took an unexpected turn of spit journey for two young individuals on their way to a job interview when a fellow passenger spat tobacco on them. Rather than ignoring the incident, the youths immediately confronted the person responsible, expressing their disapproval and emphasizing the significance of refraining from chewing tobacco and spitting in public spaces. The incident gained attention as onlookers joined the youths in demanding an apology from the offender, who eventually expressed remorse for his actions.
The person identified as Anup Deka, hailing from Mongoldoi, found himself at the center of the controversy. When questioned about his occupation, Deka revealed that he was a graduate working at Rhino Steel. As fate would have it, on his way to work, while traveling on a crowded city bus, Deka accidentally spat outside the bus, inadvertently hitting the two youths, who happened to be wearing white shirts in preparation for their interview.
Understandably, the youths were infuriated by the incident, and a crowd quickly gathered around them. The bystanders echoed their indignation, urging Deka to apologize for his disrespectful act. Recognizing the gravity of his mistake, Deka humbly admitted, "Yes, I accept it was my mistake and it is a bad thing, and I will never spit in any area of Guwahati."
This incident serves as a reminder of the importance of public etiquette and respect for others. Chewing tobacco and spitting in public not only poses a health hazard but also displays a lack of consideration for fellow citizens. The swift response of the two young individuals exemplifies the power of standing up against such behavior and advocating for a cleaner and more respectful environment.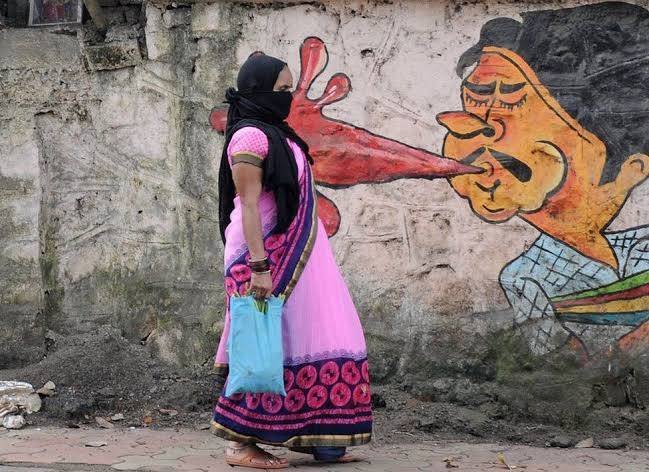 While the incident ended with an apology and Deka's promise to refrain from spitting in Guwahati, it highlights the need for continued awareness and education regarding proper public behavior. Municipal authorities and civic organizations can play a crucial role in promoting cleanliness and hygiene by implementing campaigns that discourage spitting and raise awareness about its negative consequences.
As society progresses, it is important for individuals to understand the impact of their actions on others and to uphold a sense of responsibility towards the community. Instances like this remind us all of the significance of mutual respect and consideration in creating a harmonious and civilized society.
The incident concludes on a positive note, with Deka expressing regret for his actions and the two youths successfully bringing attention to the issue of public spitting. As they continue on their journey to the job interview, their determination to make a positive impact serves as an inspiration for others to stand up against social nuisances and promote a culture of dignity and cleanliness.
Why this happens?
Spitting, an unpleasant and unsanitary habit, continues to be a pervasive issue in India. This distasteful practice not only tarnishes the visual appeal of the surroundings but also reflects poorly on the country. Some individuals have mastered the art of spitting, turning it into a ritual of sorts. The process involves a dramatic inhalation, a forceful clearing of the throat, and a climactic expulsion of spit with a resounding "aakhhthooo!!!" directed towards its target.
The most hazardous form of spitting occurs when phlegm is recklessly ejected from moving vehicles without warning, endangering unsuspecting passersby. But what justifies such behavior? In reality, nothing grants individuals the right to spit on public roads except for their misguided sense of entitlement. It seems some people believe they own the streets and assert their ownership by generously showering the world with their saliva. Unfortunately, this practice extends beyond the roadside, with spitting taking place indiscriminately across various locations in India, thereby undermining the aesthetic appeal of these places.
ASSAM'S ROYAL GLOBAL UNIVERSITY FORGES 30 STRATEGIC COLLABORATIONS; PAVING WAY FOR GLOBAL EDUCATION EXCELLENCE