The station house officer of a police station in Uttar Pradesh's Chandauli district was suspended after a family claimed that a lady died after being abused by policemen during a raid on Sunday.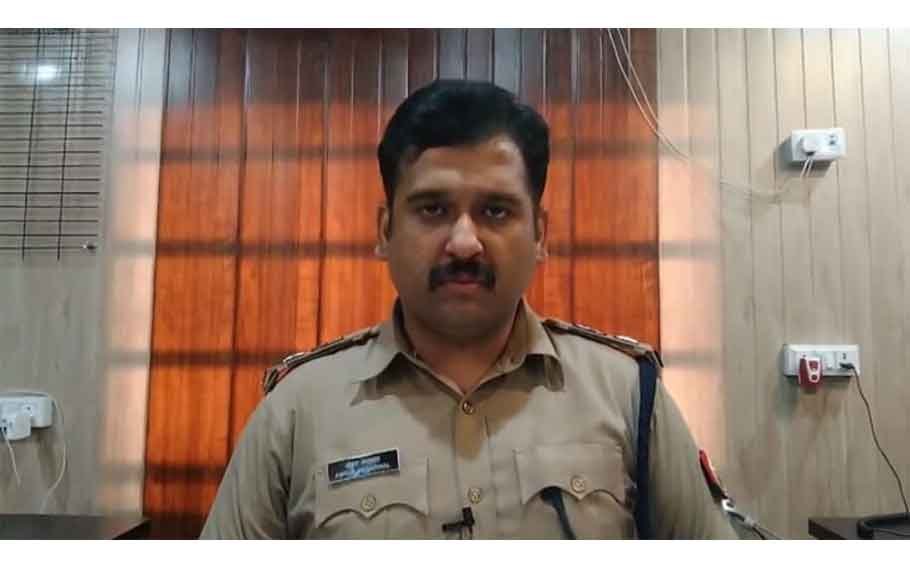 The woman looked to have committed herself, according to the police, who had previously refuted the charges. The cause of death, however, was listed as uncertain in the postmortem report.
The claimed event occurred at 4 p.m. on Sunday, when police entered mobster Kanhaiya Yadav's home in Manrajpur village, Uttar Pradesh to arrest him following the issuance of a non-bailable warrant against him.
According to sources, when police authorities couldn't find Yadav at his home, they allegedly tried to arrest his brother. Nisha Yadav, Yadav's daughter, attempted to halt the police and was allegedly beaten by the officer.
In a video widely shared on social media, a woman could be seen saying that her elder sister was killed by the police. On being asked if she had also been beaten up, the woman says yes.
According to the postmortem report, the woman had two minor injuries, one to her neck and the other to her left jaw, according to Uttar Pradesh Chandauli Superintendent of Police Ankur Agarwal.
When asked about the allegations that the woman had been raped, Agarwal stated that the woman's body had no external or internal injuries. The postmortem report has been given to the forensics team, he said.
After the forensics team provides their report, the police officer added, there will be more clarity in the situation.
Uttar Pradesh gangster daughter; Nisha Yadav
"Nisha, daughter of gangster Kanhaiya Yadav was found dead in her house," Varanasi District Magistrate Sanjeev Singh had told media persons. "The deceased was allegedly thrashed by the SHO [station house officer] of Saiyyedraja police station after which she died."
Further, Yadav's younger daughter was also allegedly abused and sustained major injuries, according to Singh.
However, she was admitted to a local hospital in Uttar Pradesh for treatment.
"The SHO was suspended, and after receiving a complaint from the deceased's family, the process of filing an FIR [first information report] is underway," Singh stated, according to reports.
Police, on the other hand, rejected the charges, claiming that the squad had returned after failing to locate Yadav.
"The police raid party, which had women constables as well, went in around 4 or 4.30 [pm] and there is video evidence for this…The police did not find the accused at his home and so they left," Agarwal had said earlier. "Around 6 [pm], it surfaced that the woman is dead. Prima facie it appears that the death is due to some domestic issue or suicide, we are awaiting the post-mortem report."
According to sources, the incident prompted people to protest on Sunday. They attempted to barricade National Highway-2, causing an ambulance to be damaged. In the neighborhood, heavy police deployment has been done in the area.
Akhilesh Yadav, the president of the Samajwadi Party, requested that the guilty police officer be charged with murder. In a tweet, Akhilesh Yadav said, "Police has become a killer in Uttar Pradesh." "The BJP government is killing innocent civilians on a regular basis."