Dimasas request President Draupadi Murmu to stop screening of national award-winning film Semkhor. It is mentioned that Dimasa organisations have requested Murmu to halt the screening as the film reportedly misrepresents the community.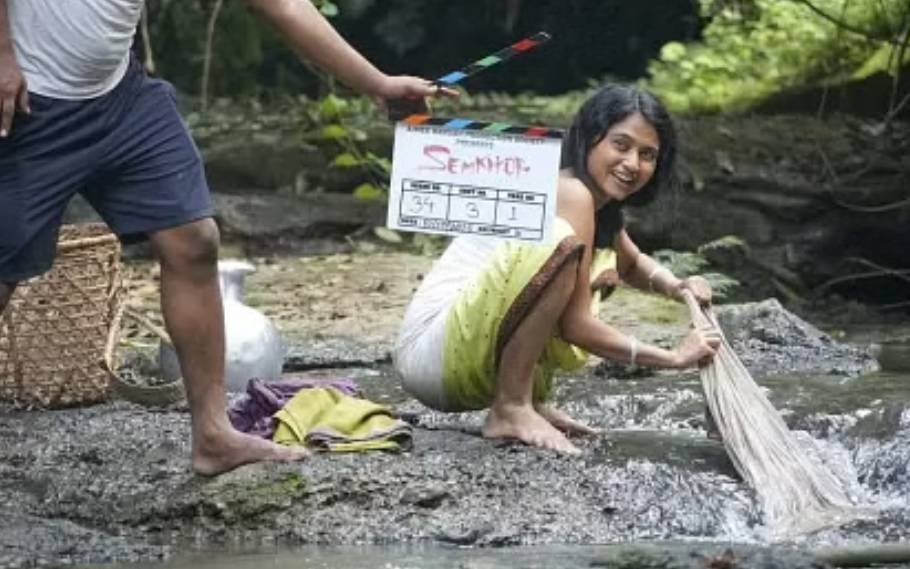 Semkhor: Dimasas Request Murmu To Halt Screening
This is the first Dimasa language film and was awarded the Rajat Kamal at the 68th National Film Awards. Aimee Baruah, who is also the co-producer and lead actor won the Special Jury Mention award.
Aimee Baruah is the wife of Assam Information and Public Relations Minister Pijush Hazarika. The film has reportedly depicted a false story on customs, traditions and livehoods of Dimasa people.
Dimasa organisations sought Murmu's intervention for withdrawal of all press coverage of Baruah. They took out a protest march at the headquarters of Dima Hasao district in Assam.
Furthermore, the protestors demanded a public apology from Baruah for misrepresenting Dimasa custom, tradition and livelihood in the film. "We demand compensation to the Dimasa society for defaming the customary morality of the community," reads their memorandum.
Also Read: FORMER PRESIDENT OF ADSU LODGES AN FIR AGAINST AIMEE BARUAH OVER FALSE CONTENT IN SEMKHOR