Karwa Chauth is celebrated by all the married women for the welfare and the long life of their husbands. It's is celebrated annually when a women fasts for the whole day until she gets the glance of the moon.
Timings of Karwa Chauth
It falls in the fourth day of the dark fortnight also known as Krishna Paksh or the waning phase of the moon in the month of Kartik according to the hindu calender which mostly fall on October after Durga and Lakshmi Puja. It is mainly celebrated at the end of the harvesting season.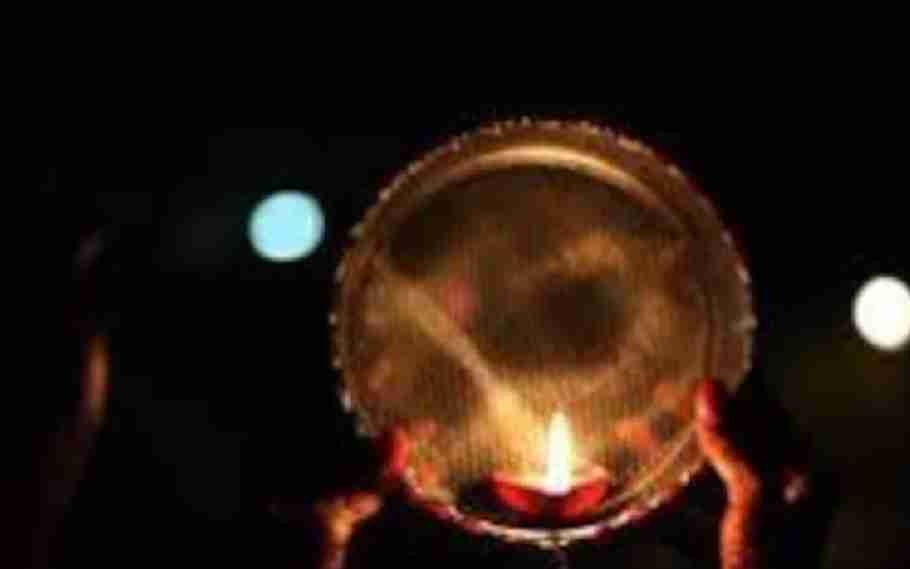 Meaning of Karwa Chauth
Karwa chauth is made of two words, Karwa means the earthen pot with a sprout and fourth in hindi is called chauth. Here the earthen pot has an great significance as it is used for Chandrarghya (giving water to moon) at the end of the ritual. Along with Chandraghaya, Suryargha is also offered and these are the two times of the day the Karwa plays a very singnificant role.
Reasons behind the celebration
It is believed that women used to celebrate this for the welfare and the safe return of their husbands who are stuck in dangerous expeditions or were fighting war on far off lands. This was a symbol of love and devotion towards each other which strengthened the familial ties. Even the lengends of Karwa Chauth compromise of the stories like these which tell us the stories of the devoted women who were left behind when the husbands left for war and the worry of them coming back remained their constant companion. Karwa Chauth is the hope of their love.
Offerings and Rules
Karwachauth is the "Nirjala" (fasting without a drop of water) where gauri pujan and Parvati pujan along with them Chandra, surya and Ganesh are also being worshipped. Different kind of toys made of sweet and the famous sieve are used to see the face of the husbands at the end of the day. On this day all the women are dressed as newly wed women wearing Sindoor, mehandi and bangles. All these dresses and the offerings were send from the woman's paternal home. The thali of the Karwa chauth consists of Karwa, sweets, fruits, glass of water, a sacred thread, the toys made of sweet or sugar which are very crucial, the Karwa and a seive.
India with a rich cultural essence celebrates these festivals with a great joy, not only married women some of the unmarried women also celebrates Karwa Chauth in hope to get a suitable and loving husband.
Also Read: 5 things you didn't know about Navratri