New RCC Bridge Collapsed In Bihar: A new RCC bridge constructed with a budget of Rs 14 crore in the Bengusarai district of Bihar collapsed on December 18 even before inauguration.
New RCC Bridge Collapsed In Bihar
It is noted a bridge was constructed over the Burhi Gandak river in the Sahebpur Kamal region of the Bengusarai district of Bihar. It was funded under a special scheme by the state government with an expenditure of Rs 14 crore.
The project was executed by a firm named Maa Bhagwati Constructions. Although the bridge was constructed five years back, the approach was not created yet, so it remained unused for a large majority.
Land acquisition was the hurdle in the way of the completion of the approach roads, thus putting the bridge project in limbo since its construction.
Meanwhile, local people said the bridge had developed cracks on one of the 25-meter stretches. Authorities with the state rural works department have sent a team of specialists to investigate the damages, but the stretch collapsed before any action could be taken.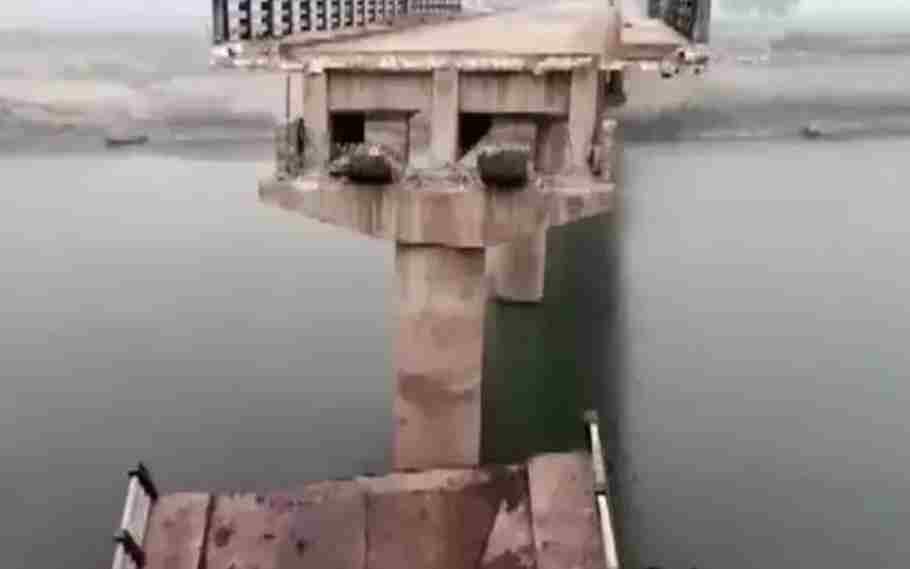 Also Read:MORBI BRIDGE COLLAPSE: COPS VISIT BRIDGE CONTRACTOR'S OFFICE; READ TO KNOW WHAT HAPPENS NEXT