In quite an unusual case, a Mexican mayor marries Alligator bride in a beautiful wedding ceremony. The mayor namely, San Pedro Huamelula Mayor Victor Hugo Sosa married his 7-year-old reptile in a ceremony. The people in the back were seen enjoying the traditional music and dancing to their hearts out. The wedding ceremony was conducted on Thursday.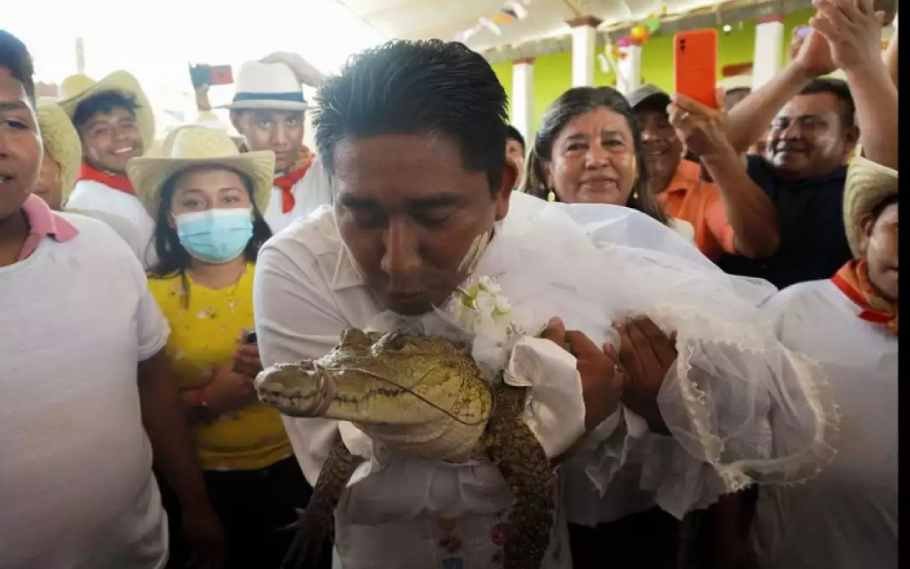 Mexican Mayor marries Alligator following a traditional ritual
As per reports from Hindustan Times, the marriage ceremony has its ritual dating back to Hispanic times. The mayor is an interview said, "We ask nature for enough rain, for enough food, that we have fish in the river."
The mayor belongs from a traditional indigenous community of Mexico which has a rich culture and heritage.
Many pictures and videos went viral on the internet, giving us a glimpse of the alligator dressed in a white wedding dress. The reptile is a seven-year-old who goes by the name of Little Princess.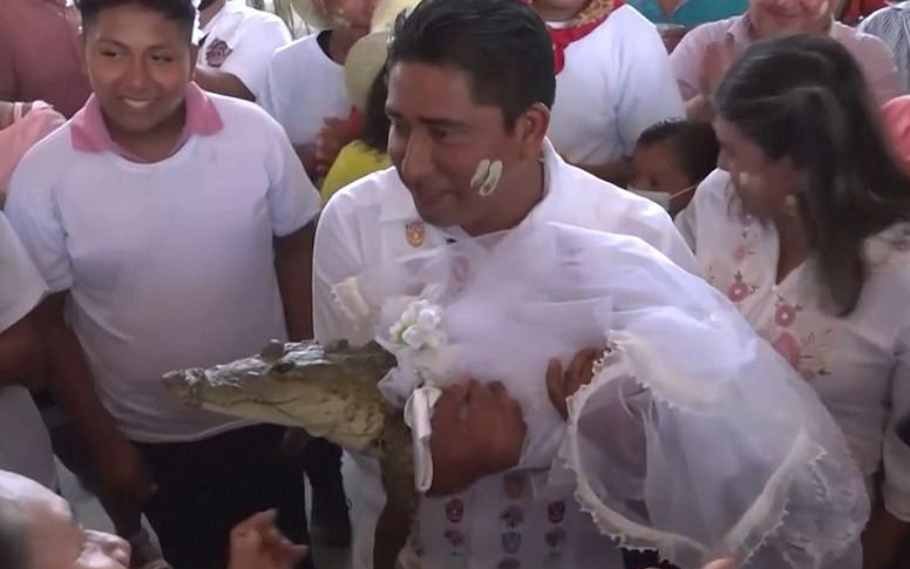 Also Read : Jharkhand groom marries 2 women in 1 ceremony