Kaw Aiita, an elderly Assamese influencer, has become an internet sensation. Her account recently surpassed 10,000 followers, which she considers an accomplishment.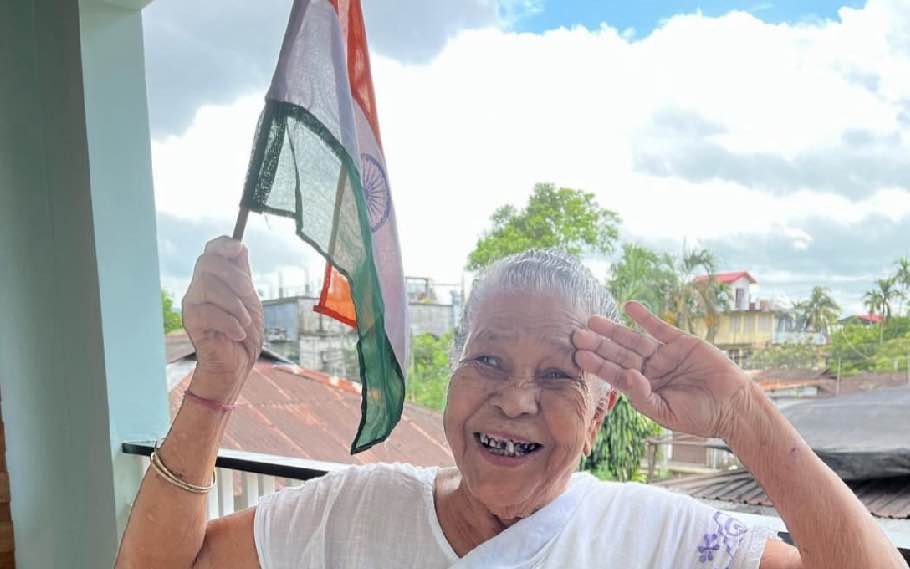 Kaw Aiita, also known as Tikoni Aitia, is a social media influencer who posts short videos as content on Instagram. She lives in Dibrugarh's Khaliamari district. She's never fails to impress her audience with her wiity humours.
Kaw Aiita and her gracefulness at the age of 85
The elderly social media influencer is significantly older than the average Indian social media influencer. Even at the age of 85, she never fails to entertain her audience, and her adorable and humorous videos are gaining popularity day by day.
She has stated that she enjoys watching K-Dramas. In her videos, she has also expressed her admiration for BTS. At a time when most people want to relax and unwind, the energetic old lady is entertaining the masses with her heartfelt videos.
Also Read: JIO TRUE 5G LAUNCHED IN GUWAHATI BY HOHON'BLE CHIEF MINISTER DR. HIMANTA BISWA SARMA