A video is going viral on social media of a Ukrainian soldier being saved from a bullet by his iPhone 11 Pro.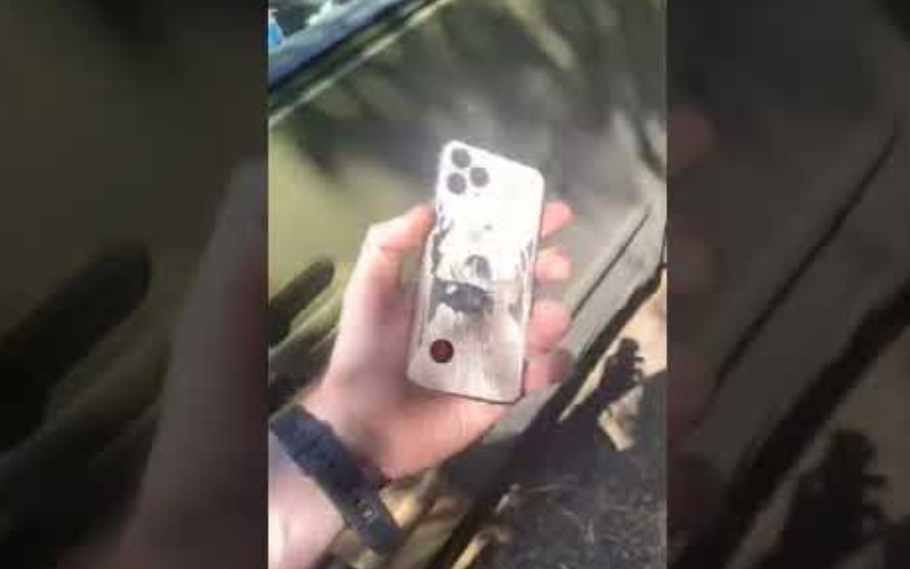 iPhone 11 Pro saves life of a Ukrainian soldier
The photo was shared on Reddit, wherein one can see the alleged Ukrainian soldier taking out his iPhone from his backpack. The video focuses on the damaged phone, which has a bullet stuck inside.
The 2019 model iPhone served the purpose of a bulletproof, otherwise killing the soldier.
The video went viral on the internet and many social media users commented. While one user jokingly wrote, "An apple a day keeps the doctors away!" another said, "iPhones are finally good for something! Happy he survived to tell the tail." 

A third suggested, "Why not create a bulletproof vest with the material used in a smartphone? It will be much lighter!" "Shot on iPhone, or rather, shot in iPhone," hilarious wrote fourth. 
Also Read : Andhra Pradesh conman marries 8 women and flees