NGO rescues 15 individuals, including minors
Human trafficking has become a prevalent issue in India, with an alarming increase in cases reported in recent years. The COVID-19 pandemic has only worsened this problem as the economic downturn has left many vulnerable individuals in worst circumstances. According to data from various organizations working against human trafficking, there has been a significant rise in cases since the onset of the pandemic. This has been attributed to the loss of livelihoods, increased financial instability, and desperation among vulnerable communities.
In a commendable effort, the Assam Centre for Rural Development (ACRD), an NGO dedicated to combating child trafficking and safeguarding child rights in Kamrup (M), Kamrup, and Baksa, successfully prevented the trafficking of fifteen individuals, including three minors, from Kumarikata village in Baksa district. These vulnerable individuals were enticed with promises of work and a better life in Kerala but were saved from a harrowing fate by the timely intervention of the NGO.
The ACRD's team members, who discovered the distressing case, revealed that one of the two suspected traffickers had recently returned from Kerala. To execute their sinister plan, a local woman from the same village was employed to gather the victims and convince them to embark on a journey to work in a factory in Kerala. However, the Railway Protection Force in Rangia was alerted about the situation, leading to the subsequent interrogation of the suspected traffickers and victims by the police.
However, their statements kept changing and the victims were sent back to their respective homes after being counseled. "The trafficker knew about our family's financial instability and convinced my parents that if I went to work in Kerala, they would pay me decently." said one of the victims. "Human trafficking is rampant in Assam. Most human trafficking cases go unreported due to a lack of proper information furnished by the victims. The victims are mostly from poor families, and the traffickers take advantage of their economic situation. Human trafficking has risen after the COVID-19 pandemic as people's livelihoods have been severely affected." said Prerna Changkakati, Executive Director, ACRD.
Understanding Human Trafficking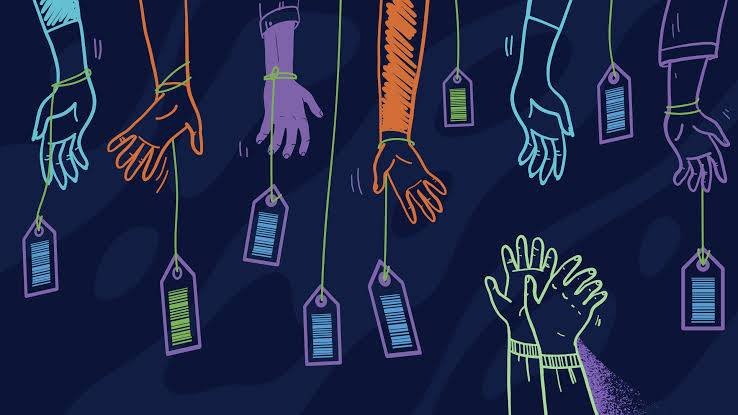 Human trafficking is ar violence of human rights that continues to haunt societies worldwide. It is a criminal enterprise driven by exploitation and fueled by the helplessness of individuals, particularly women and children. To combat this heinous crime, concerted efforts are required at national and international levels. This article delves into the various aspects of human trafficking, including its causes, consequences, and effective strategies to prevent and eliminate it.
Human trafficking encompasses the recruitment, transportation, harboring, or receipt of individuals through force, fraud, or coercion for the purpose of exploitation. This exploitation can take different forms, such as forced labor, sexual exploitation, child soldiering, organ trafficking, and forced marriage. Victims often endure physical and psychological abuse, deprivation of basic human rights, and a loss of freedom.
Root Causes and strategies to combat Human Trafficking:
Addressing the root causes of human trafficking is crucial for its prevention. Poverty, lack of education, political instability, armed conflicts, gender inequality, and social marginalization contribute to the vulnerability of individuals to exploitation. Desperation, the promise of better economic prospects, and false offers of employment or education serve as lures for victims.
Strategies to prevent and combat human trafficking include raising awareness through educational campaigns, strengthening legislation and law enforcement by enacting comprehensive laws and providing specialized training, protecting and supporting victims through victim-centered support systems, strengthening border control and migration policies, fostering international cooperation and partnerships, and promoting economic empowerment and poverty alleviation through inclusive development and access to education and skill-building programs.
GUJRAT SHOCKER! WOMAN MOLESTED BY AUTO RICKSHAW DRIVER; VIDEO EVIDENCE SPARKS OUTRAGE