In yet another heavy shower, the whole city of Guwahati is under water.
Flood water has entered houses and blocked all roads, thus making it extremely difficult for people to commute.
Moreover, Waterlogging issues have not spared National Highway too, this time.
Commuters near Excel Care Hospital area are facing an intense waterlogging issue. In the video, it can also be seen Gauhati Commerce College, Cotton University Hostel and Pandu BBC colony are also in a miserable state.
After a heavy rainfall in the morning hours, Guwahati city witnessed the cries of the people especially in the areas adjacent to zoo road and Mother Teresa road.
Flood is a common problem in the city and many parts has already been water logged after a 10 mins heavy shower. The problems persist of the dilapidated road conditions and with the recent construction of the flyover in the area, massive traffic congestion also remains a problem.
Heavy shower concerns locals
Right at the time of office hours, the heavy pour resulted with water coming up till ankle length.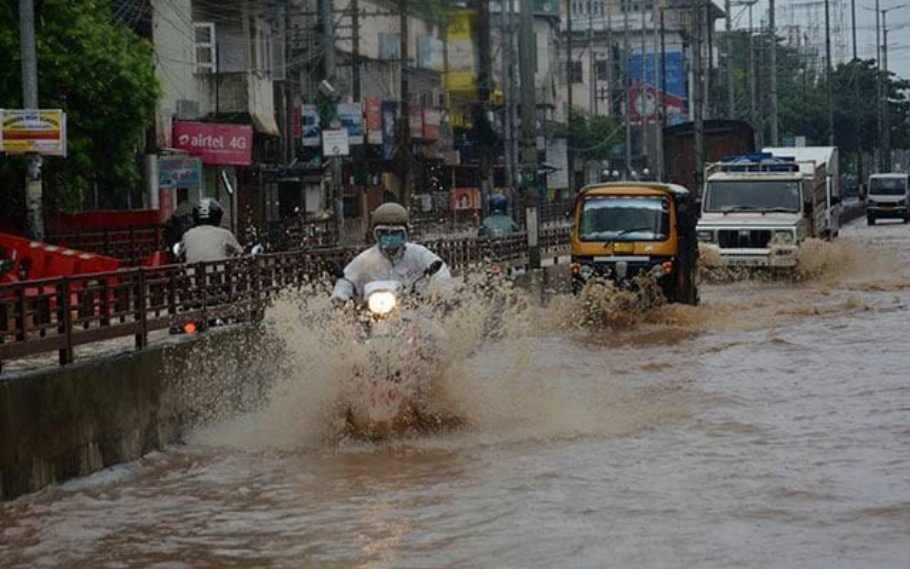 As the monsoon months are approaching in the city, the residents in the areas that are prone to the problem of water logging has a grave concern in their minds. Many working people are worried if they will be able to reach their work place on time. and for the people who has their work space in the area fear if they will get a public transport that will agree to ply on these roads.
Also Read : Artificial Floods in Guwahati; Stop the blame game