Global Reach Gears Up for its 3rd Edition of Study Abroad Exhibition in Guwahati
In a resounding endeavor to empower students with the opportunity of global education, Global Reach is set to host its highly anticipated 3rd edition of the Study Abroad Exhibition on October 13th at Hotel Lily, Guwahati. This event promises to be an invaluable opportunity for students aspiring to broaden their horizons and pursue their education overseas. It will feature the participation of over 20 distinguished universities from Australia, the UK, New Zealand, and Singapore.
Notably, many of these institutions rank among the top 100 universities globally, including esteemed names such as the University of Melbourne, the University of Auckland, National University of Singapore, University of Derby, and University of Plymouth, among others. Entrance to this enlightening exhibition is completely free of cost.
One of the standout features of this exhibition is the chance for students and parents to engage in one-on-one interactions with senior officials from these renowned universities. This invaluable opportunity allows them to seek detailed insights on a wide array of vital topics, including admission procedures, scholarship availability, and accommodation facilities. Furthermore, students will be able to explore part-time work options, gaining crucial knowledge about their prospective academic journey.
Previous attendees have lauded the Study Abroad Exhibition for its instrumental role in providing clarity and guidance. Himangshu Kashyap, a student who attended the exhibition, expressed, "It was a good decision for me to attend the Global Reach Study Abroad Exhibition because I got to interact with some of the best universities in the world all in one place."

Himangshu, who is presently pursuing his Masters at Trinity College Dublin, stands as a testament to the life-changing impact of such events. Another success story is that of Shreyanka Sharmah, who noted, "Study Abroad Exhibition provided me with a lot of clarity regarding my journey to pursue an education abroad. I am grateful to Global Reach for making the entire process simple and seamless." Shreyanka is currently in pursuit of her Bachelors at the esteemed Australian National University.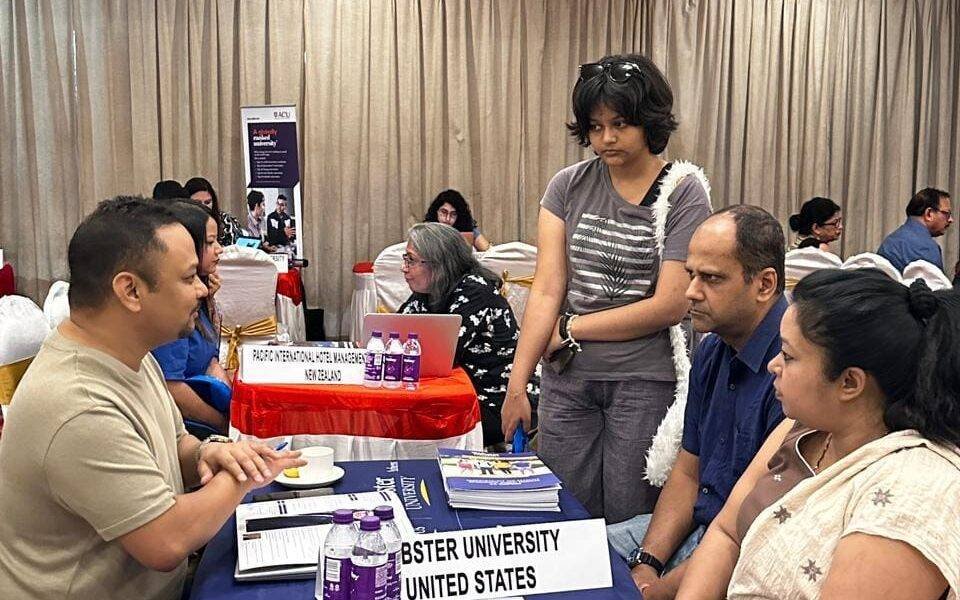 Apart from university representatives, financial institutions will also be present to guide students on financing their studies. This is often a pivotal concern for many aspiring international students, and having direct access to expert advice will undoubtedly be a game-changer. Additionally, English language test providers and money remittance services will be available to address specific queries and concerns, offering a comprehensive support system for the attendees.
With a rich legacy spanning over 32 years, Global Reach has counseled and guided more than four lakh students, facilitating the successful placement of over 60,000 students in esteemed institutions across 18 different countries. The Guwahati branch of Global Reach, established in 2005, has played a pivotal role in enabling over 6000 students to realize their dreams of studying abroad. Representing over 1100 universities across countries like the USA, UK, Ireland, Australia, New Zealand, Singapore, Germany, Switzerland, Thailand, and Malaysia, the services provided by Global Reach are entirely free for students applying to these universities.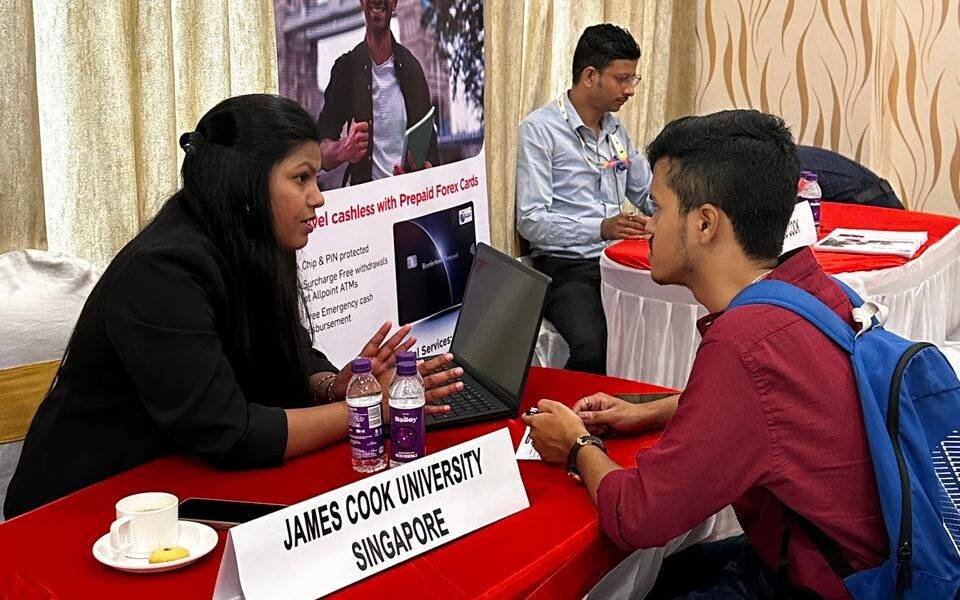 The exhibition is scheduled to be open from 11 AM to 5 PM, offering a comprehensive platform for students and parents to embark on their global educational journey. For further details and inquiries, individuals may contact 9864153811 or 9101290237. This event is poised to be a transformative experience for all those who attend, opening doors to a world of opportunities and possibilities.
G20 2023: WORLD LEADERS UNVEIL 'INDIA-MIDDLE EAST EUROPE' PORT AND RAILWAY CORRIDOR; PROMISES 40% TRADE